Top Trends in Database Management and How To Apply Them to Your Business
Understand the key trends relating to how customers are managing their data assets.
Find out how DBA services are evolving, to accommodate changes to the way customers are running IT systems (e.g. public cloud platforms).
Discover the benefits of outsourcing database management and the key components of a successful services relationships.
In today's world of ever increasing volumes of data, the importance of managing business critical databases has never been more vital…
At N4Stack, our DBAs are busy delivering lots of consulting projects coupled with 24*7 Managed Services for customers of all shapes and sizes, from innovative start-up ISVs through to multi-national PLCs. This breadth of customer base gives us a unique insight into the needs of our customers and how their support requirements are evolving.
In this session, Julian Boneham gives a candid view of the trends we're seeing within our customer base and how we're re-shaping our DBA focus to accommodate the growing delivery of services across hybrid and public cloud platforms.
Whether you manage your databases through an internal team and need additional expertise from time-to-time, or you use an external partner and are considering alternative options, this webinar should provide valuable food-for-thought.
Download our Whitepaper '8 Reasons to Outsource Your DBA Support Overhead'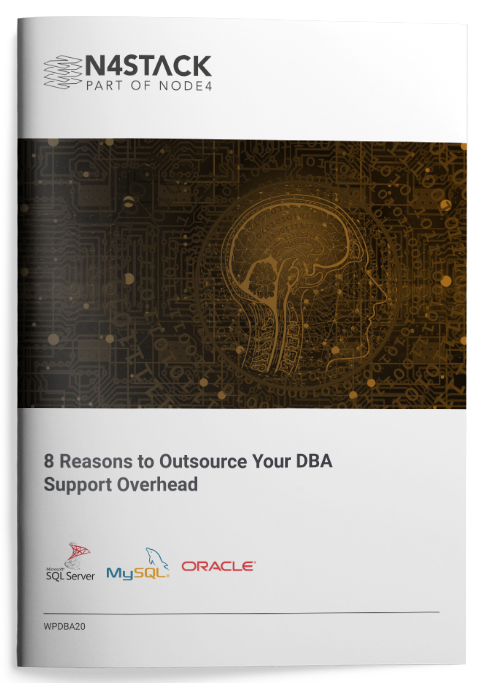 You might also be interested in…
GET IN TOUCH
Interested in outsourcing your database management? Get in touch (we don't bite!)