Database Consulting
The UK's most talented database professionals working across our range of database technologies.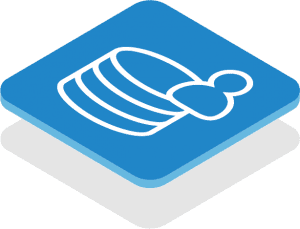 Maximise the return from your database investment with a service capability that adds value through the full lifecycle
Whether you're looking to design a new data model for a NoSQL implementation, need a performance health check on your Oracle deployment or require SQL Server consulting services to help with migration to a cloud platform such as Azure, our team are here to support you when you need us most. Our core skill set covers the following technologies:
Just wanted to say thanks for the proactive approach you have taken in delivering our database environment review.
Great customer service and exactly what we need from our expert DBA partner.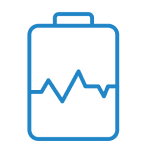 Health Checks
A point-in-time review of your database deployment can be invaluable to ensure that all databases are optimised and problem areas are identified. Typically our consultants will conduct a review of the deployment over 2-3 days before delivering a detailed report with a clear plan of recommendations and areas of improvement.
Problem investigation
Best practice review
Capacity/scaling planning
Licencing governance
Disaster Recovery Testing
Security review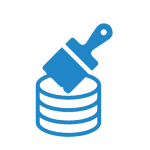 Database Design
Choosing the right technology and developing a well-designed database model and architecture at the beginning of a project is key to achieving better performance, uptime, scalability, simplified queries and optimisation of the infrastructure deployment for your application.
Typically delivered through on-site workshops our core modules include:
Technology Options Review
Database/Schema Modelling
Database Architecture
Recoverability Considerations
Platform Options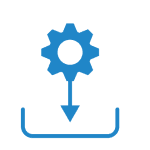 Database Installation
Use one of our experienced database consultants to fully implement and configure your database deployment.
This service provides a vendor best practice installation that is tuned to your application and unique business requirements.
Database installation
Database configuration
Database configuration optimisation
Security hardening
Performance testing
Service continuity testing
Technical training/hand-off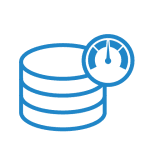 Performance Tuning
The performance of your database directly impacts the performance of your application and user experience. Our Performance Tuning service highlights any issues in the full technology stack, ensuring the most effective use of infrastructure resources which is key to ensuring cloud costs don't spiral out of control.
Performance source diagnosis
Database configuration vs best practice
Query and index structure
Infrastructure analysis
Scaling (vertical/horizontal)
Business objectives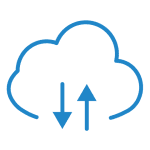 Cloud Migration
Migrating existing production databases to the cloud can prove incredibly problematic. Our highly-experienced consultants will plan and execute one of our proven migration methodologies ensuring consistency of data and service performance, whilst minimising downtime and risk.
Pre-migration benchmark testing
Best practice installation and image build
Data migration
Scaling & DevOps configuration
Security hardening and encryption
Multi-cloud disaster recovery
EC2 & Azure database specialists
Database Modernisation
Database environments are constantly evolving and there's opportunity to modernise for improved performance, scalability & cost efficiency. We're experts in transformation strategies with typical projects including:
SQL Server / Oracle / MySQL to Azure SQL migration
MongoDB to Cosmos DB migration
Enterprise deployment of Couchbase
Modernisation of SSIS & ETL processes
Data Warehouse design & data modelling
Data Warehouse / Data Lake modernisation with Databricks
Frequently Asked Questions
Is there a minimum commitment?
We offer consulting services from just a single day project to longer term contracts.
Do you offer a fixed price?
We are happy to qualify any consulting work and agree to a contract that sets a fixed price. Typically as part of this agreement we will detail any customer dependencies as part of our offer.
Do you work at weekends and out of hours?
Absolutely, we appreciate that any production service impacting work is expected to be delivered within our clients maintenance windows to minimise operational risk.
Are your consultants SC Cleared?
Yes, we have SC Clearance.
Do you offer discounted rates for longer term projects?
Typically we offer a scale of day rates which provide increased discounts for longer terms projects.
Case study
Due to the nature of the PD Ports business, there are many business-critical applications that must be operational on a true 24*7 basis and as such, the database environments are designed with optimal high availability in mind.
Whilst employing a highly skilled internal technical team, PD Ports recognised that it needed DBA experts on a continuous basis to ensure ongoing environment optimisation and to allow the internal technical team to focus on the business-specific application work.
You might also be interested in…