How EV Infrastructure Providers Can Find the Right IT Partner
Following the COP26 global climate summit, governments and businesses globally are working to accelerate sustainability.
Electric Vehicles and EV infrastructure is a critical focus area and providers are preparing for a period of major scale and development. With this comes a need for specialised, dependable and forward-thinking infrastructure support from a digital transformation partner capable of helping you navigate change, remain secure and grow in the coming years.
If you are considering working with an IT Services partner for the first time or switching from your incumbent, we recommend building a shortlist of partners with the following characteristics and capabilities.
1. Referencability with similar customers
Although EV infrastructure is expanding at pace and electric cars are predicted to attain two thirds of the global car market by 2040, many IT Services providers are still unfamiliar with the sector's inner workings. With a unique set of demands and a propensity for rapid scaling and operational evolvement, you may want to consider only working with a partner who is both a digital transformation specialist and has referencability with customers similar to yourself.
Similarities could be like-for-like, where there is a parallel in system demand or focus on critical infrastructure, for example. EV infrastructure providers should prioritise IT partners with proven experience of knitting large amounts of different technology together, building solutions resilient to peaks and troughs, and with strong business continuity credentials.
2. A cultural fit with how you work
This is all about what's going to make your life easier and your business more effective. You want the absolute most value from your digital transformation partner, without spending so much time and bandwidth that your strategic work suffers. A cultural fit comes down to not just your project lead and Account Manager, but the company ethos for getting things done.
In the EV marketplace for example, you'll likely want a partner who shares your agility, willingness to disrupt and dedication to sustainability. Finding this organisation is a considered process. A larger company may have excellent green policies but be slow to react. A smaller counterpart may be quick on their toes, but lack the depth of security, compliance and governance – which is critical in today's data dependent world. The sweet spot may lie in the middle – a partner big enough to drive ambitious digital transformation, but agile enough to maintain close ownership of your priorities.
3. A deeper level of account management
Ensuring that IT solutions perform technically and to your organisation's strategic objectives is a precision-tuned exercise. In an ideal partnership, Account Managers will do far more than just making sure that the engine is ticking over. They will be a conduit into your service, working with every team involved in delivery to drive forward your best interests, and improve technology performance, longevity and cost-efficiency. When shortlisting a partner, ask about the account management process and any reference customers you can be pointed to for a quick chat.
4. Forward-looking capabilities
Look for a digital transformation partner that is demonstrably ahead in terms of the technology landscape. Early, strategic investors of emerging solutions, especially in the areas of data and automation, are better placed to deliver infrastructure that's designed to be optimised for future workloads. A partner that constantly evolves will also have the skills and processes which will be vital for the inevitable ongoing optimisation of IT systems.
At N4Stack, for example, we're investing heavily in Azure and data analytics. A transition to hybrid cloud platforms is well underway and customers require rapid access to real-world expertise to help determine the optimal location for their applications, whether the platform is private infrastructure or public cloud. In addition, customers are having to contend with ever increasing volumes of data which creates an opportunity for modern data platforms to enable more advanced analytics. By focusing on secure hybrid and public cloud platforms and advanced data management services, we can both accelerate our customers' modernisation, and give them the foresight and insight to make the very most of their technology investment.
5. Solid technical accreditations, especially in hybrid platform
As a critical service, EV charging points, applications and other infrastructure must be highly available and performing on a 24/7 basis. As such, the technology on which your infrastructure sits really must have the best resiliency and connectivity possible, with exceptional support and managed services built-in. For peace of mind that your partner can deliver, look for technical accreditations in addition to customer referencability.
If you are transitioning to or expanding a hybrid cloud environment, seek out Azure accreditations (growing numbers of EV infrastructure providers are set to utilise it). As a Microsoft Gold Partner and one of just nine Azure Expert MSPs in the UK, N4Stack is a proven specialist in this area. Our processes and people have been independently vetted as being the best of the best. And as an owner/operator of four UK data centres, we have been able to heavily invest in a highly optimised hosting environment along with deep expertise for the delivery of proactive managed services.
6. Security accreditations that align with your risks
Security is critical to all IT services and you should put your prospective partner's security credentials under the microscope. As with all critical infrastructure, the EV market will be an attractive ransomware target and without adequate security provision, digitised services introduce new vulnerabilities. Research has even found that in worrying scenarios, charging infrastructure can be a conduit for identity theft and wider downtime across the grid.
Choose a partner that can demonstrate tight security posture across their business, and the services you would take from them. A mature Security Operations Centre (SOC) should undoubtedly be in place, while accreditations for data protection, regulatory compliance, payment processing, cyberthreat prevention and disaster recovery should also be in place. At N4Stack, irrespective of whether you purchase security services from us, security is built into every aspect of our service delivery.
7. Demonstrable, sound financial backing
When we're talking about your IT, confident financial backing boils down to business continuity. Don't shy away from asking about the financial health of your prospective digital transformation partner and be sure to enquire about where their investment comes from and how long key board members and investors have been in place. N4Stack aspire to foster open, rewarding, long-term relationships with our customers and we appreciate that rock solid financials are an important trust marker.
8.

Onboarding that 

optimises

 from the word go 
Performance lags in service must be kept to a bare minimum for EV infrastructure providers. When beginning your relationship with a new IT partner you need technology services to spring into life and be precisely optimised from day one. Before signing on the dotted line, ask for an inside look at a provider's onboarding process, focusing closely on implementation periods, phased approaches, project management and deliverables. A solid partner will have a tightly documented onboarding process that can be customised to your operational needs.  
N4Stack are experts in supporting IT infrastructure for Electric Vehicles. We deliver end-to-end IT and digital transformation solutions that support forecourt charging technology, customer applications and the manufacturers creating these technologies. Please contact us for a chat about your options for enhancing the robustness of your core IT infrastructure.
Find out more about how we can help businesses in the EV charging industry here.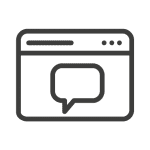 One of only nine UK organisations hold this accreditation – providing validation for N4Stack's capabilities, skills, and expertise in delivering services built on the Azure cloud.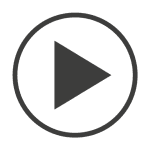 Have you got 2-minutes to spare? Director of N4Stack, Andy Slater, takes you through the advantages of adopting Microsoft Azure for your business in this video.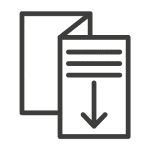 Learn more about modern database management services, the benefits they can bring to your business, and the key things to consider when choosing a DBaaS provider.