SQL Server Managed Services
Consulting experts with experience on Europe's largest cloud deployments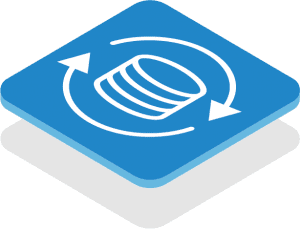 SQL Server Expertise
N4Stack live and breathe the Microsoft SQL Server data platform and we have vast experience in supporting a wide range of deployments from geographically redundant 'always on' environments to high-scalability Azure cloud architectures.
As a leading SQL Server Managed Service Partner, N4Stack have developed support & consulting services that are designed for today's requirements, helping our customers to deliver a robust and high performance data platform.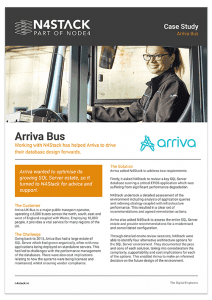 As a SQL Server Partner and Managed Services specialist, N4Stack's managed services have been designed with today's customer requirements in mind; whether your systems are on-premise or in the cloud, our in-house SQL Server accredited experts are available to keep your databases fully optimised.
Architecture: Data Architects on hand to drive best practice architecture
Consolidation: Addressing database sprawl
Cloud Migration: SQL Server Cloud deployment, Azure SQL and operational support
24*7 SQL Server Support: Outsourced DBA Support, monitoring, optimisation
High Availability: SQL Server AlwaysOn availability & failover clustering
Performance Tuning: SQL Server optimisation experts
Back-up and Recovery: Improving recovery times and resilience
Upgrades: Patch management and major upgrade delivery
ISVs: Working with your Application Vendors to keep SQL Server optimised
Azure: Experts in architecting Azure architecture and migrating workloads
N4Stack have in-house accredited SQL Server Consultants who are available for onsite work and 24*7 managed service delivery. As a specialist SQL Server Partner, our consultants remain at the forefront of latest releases and also have experience dating back to version.7.0, as such we've expertise in every imaginable architecture.
SQL Server Database: Installations and performance tuning
SQL Server Replication: Ensuing data availability
Business Intelligence: SQL Server Analysis Services and Reporting Services
Data Warehousing: SQL Server Integration Services
Consolidation: Virtual platform and hosted environments
Back-up & Recovery: Improving RTO and resilience
Azure: Infrastructure and Database optimisation
The N4Stack team have been instrumental in the implementation and support of some of Europe's largest SQL Server Cloud deployments and as such, have a wealth of real-world experience in how to successfully deploy SQL Server into the cloud. From planning your cloud strategy through to SQL Server performance management in the cloud, N4Stack have the capability to ensure a smooth transition.
Cloud Migration Strategy: Helping customers avoid the pitfalls
Re-Platforming: Ensuring the best choice of platform that is fit for purpose
Cloud Service Transition: Managing the move to a cloud or hosted environment
SQL Server Installation: Implementing SQL Server that's configured for the cloud
SQL Server Managed Services: Keeping SQL Server fully available and performance tuned
ISV Support: SQL Server performance tuning for application optimisation
Cloud Partner Network: Azure, AWS, VMware, Openstack and over 10 key partners
You might also be interested in…
Database as a Service 101: The Beginner's Guide to DBaaS
Businesses have long turned to database managed services providers (MSPs) to help them keep their databases available and performant - and that's not going to change. More recently, however, those same businesses have been looking to MSPs to help them get more functional value from their data – whether that's through moving databases from private to public cloud infrastructure, building modern data platforms or investing in analytics.
In this guide, you'll learn more about modern database management services, the benefits they can bring to your business, and the key things to consider when choosing a DBaaS provider.