3 Reasons Why EV Infrastructure Must Be Robust
With the UK targeted to phase out ICE cars by 2035, the electric future of transport is well and truly underway. But despite the increased foothold of EVs, and the impact they'll have on reducing emissions and contributing to a cleaner environment, key reservations persist. For many, these are range anxiety and being able to get a good charge in a single stop.
Due to a rapidly growing footprint, the IT behind EV forecourts and customer apps is potentially struggling to keep up. As an essential, everyday service, EV infrastructure must be exceptionally robust and give drivers the confidence that being on the road in an EV is a greener and easier alternative.
That means that EV charging infrastructure needs to be built on solid core IT infrastructure foundations. Charging points are being installed at lightspeed, and customers have increasing choice in where they charge up and the apps they use. So, if you want to win contracts and customers, you need to provide a competitive service that just works. To do this, the technology your EV charging infrastructure sits on must tick three critical boxes.
1. Service availability
EV charging technology is critical infrastructure and needs to be highly available 24/7, 365 days a year. When drivers pull up at a charging station, they expect and need technology – the charging point and access apps – to be online. This can be guaranteed by hosting core IT in a highly available environment of your choice, with a provider who offers >99.99 uptime and whose SLAs meet critical infrastructure standards. Check out what N4Stack offers here including our 24×7 support.
2. Technology performance
Every minute matters when charging EVs and providers (and drivers) want the quickest possible turnaround. But many EV infrastructure companies are finding that service performance is falling behind as they outgrow their existing IT setup. This could mean slower charging times or lagging apps that aren't as user friendly as they could be, leading to poor customer experience.
Highly optimising your IT environment can help achieve the robustness needed to remain competitive, grow market share and deliver better service outcomes. This could include enhancing integrations, overhauling connectivity, or customising a cloud instance. A consultative audit is the best starting point, and most effective way to pinpoint where you can get more from core IT infrastructure. Ask about one here.
3. Change resiliency
EV charging infrastructure will form the backbone of the green transport shift. As such, it must be extremely adaptable, resilient to change, and able to scale to meet growing demand. To bypass service disruption, spend IT budget efficiently and get in a position for growth, a core IT technological roadmap should be designed that factors in these challenges.
Working with a Managed Service Provider can help with that roadmap and means that someone is actively ensuring that core IT is keeping pace and is fit for purpose. The specifics will be personal to your organisation but your MSP should focus on building resiliency into core IT infrastructure, reducing complexity and establishing a totally connected, high visibility ecosystem, so you can deliver better service outcomes.
N4Stack are experts in supporting IT infrastructure for Electric Vehicles. We deliver end-to-end IT and digital transformation solutions that support forecourt charging technology, customer applications and the manufacturers creating these technologies. Please contact us for a chat about your options for enhancing the robustness of your core IT infrastructure.
Find out more about how we can help businesses in the EV charging industry here.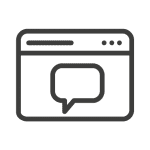 One of only nine UK organisations hold this accreditation – providing validation for N4Stack's capabilities, skills, and expertise in delivering services built on the Azure cloud.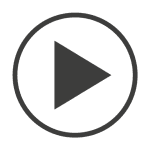 Have you got 2-minutes to spare? Director of N4Stack, Andy Slater, takes you through the advantages of adopting Microsoft Azure for your business in this video.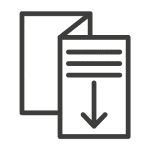 Learn more about modern database management services, the benefits they can bring to your business, and the key things to consider when choosing a DBaaS provider.