Oracle Managed Services
UK-based Oracle experts available when and where you need us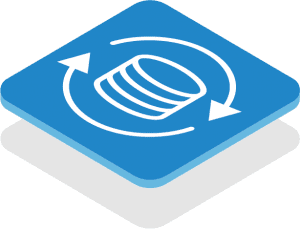 Experienced Oracle Consultants
As a specialist Oracle Partner, our consultants have been experts in Oracle database technologies since the 1990's. Our in-house Oracle Certified Database Administrators (DBAs) are Security Cleared and have real-world experience of every conceivable environment.
This breadth of capability has enabled us to create a market-leading Oracle Managed Service offering the flexibility our customers demand including 24×7 fully managed SLAs across private and public cloud infrastructure.
Case Study
When a global healthcare ISV came to us for advice on implementing Oracle database environments, they were impressed with the level of expertise they received.
So much so, they asked us to help modernise their application support model through the development of migration services to move customers from their on-premise environments through to AWS, making it more effective for all types of customer.
N4Stack Oracle services are designed to be flexible and to fit around your project needs – from occasional consultancy through to a 24*7 Oracle Managed Service, our services will meet both technical and budgetary requirements.
24*7 Oracle Managed Service: 30 min SLA around the clock
EngineDB: Monitoring, alerting and proactive optimisation for Oracle
Back-up and Recovery: Improving recovery times and resilience
Licence Optimisation: Lowering licensing costs
Consolidation: Reducing overheads and increasing efficiency
Patch Management & Upgrades: Proactive advice on what should and shouldn't be implemented
Outcome Based SLAs: Complete managed service assurance
Database Design: Packaged design services
Security Credentials: Fully ISO:27001 accredited and SC cleared DBAs
Environment Review and On-Boarding: We obsess about thorough on-boarding
Cloud migration: In depth expertise in Azure and AWS
N4Stack deliver Consultancy and Oracle Managed Services for all Oracle database technologies though unique Outcome Based SLAs. As such, our customers benefit from complete assurance around service quality for all engagements. We support legacy "out of support" versions in addition to new implementations and our skills include:
Oracle RDBMS
Oracle Real Applications Cluster (RAC)
Oracle DataGuard
Oracle Exadata
Oracle Database Appliance (ODA)
Oracle Enterprise Linux
Oracle Independent Software Vendors (ISVs)
Oracle Red Stack Technology Expertise – Full awareness of the Oracle ecosystem
Multi-Cloud Platform (Oracle Cloud/AWS/Azure)
Cloud migration: In depth expertise in Azure and AWS
Our long standing partnership with Oracle is testament to our integrity and experience. We provide expert and impartial advice to our clients to ensure the best fit Oracle license and database support model is in place. We sell Oracle licences as a value-add service as opposed to a primary revenue stream and thereby ensure the best possible commercial terms for our customers.
Licence Asset Management: Keeping costs under control
Compliance Management: Ensuring all systems are licensed correctly
Oracle Product Procurement: We work for our customers to gain maximum discount levels
Vendor Management: Helping you navigate around Oracle and reducing auditing stress
Cost Savings: Don't get caught out by non-compliant systems
Case study
Due to the nature of the PD Ports business, there are many business-critical applications that must be operational on a true 24*7 basis and as such, the database environments are designed with optimal high availability in mind.
Whilst employing a highly skilled internal technical team, PD Ports recognised that it needed DBA experts on a continuous basis to ensure ongoing environment optimisation and to allow the internal technical team to focus on the business-specific application work.
You might also be interested in…