Couchbase Services
---
Production DBA services for your Couchbase environment
COUCHBASE MANAGED SERVICES
As a Couchbase partner, we've developed our services to wrap around the business critical support, experience and tools to help you build high performance, readily available applications with enterprise NoSQL.
Couchbase is a leading NoSQL vendor undergoing rapid adoption as organisations strive to meet the needs of highly scalable and "always on" critical environments. By providing a combination of a highly resilient cache and a flexible KV/Document NoSQL database, Couchbase sits at the heart of the most demanding, critical web environments to provide sub millisecond performance to users.
"We're going to see an increasing number of enterprises start a broad re-platforming exercise to move away from legacy databases to NoSQL. N4Stack are well positioned to help organisations think about how and when they're going to do that."
Adam Blackshaw
EMEA Business Development Director, Couchbase
N4Stack are one of the few specialist Couchbase service partners in the UK. Our DBA's work closely with your team to handle in life changes, maintenance tasks and performance tuning, monitoring the deployment 24×7. N4Stack also offer a range of consulting services to assist you throughout the full lifecycle, including sizing and providing POC environments. Our skills cover:
Couchbase Server 3.x, 4.x & 5.x
Couchbase Mobile Sync
XDCR
Rack Zone Awareness
Memory Optimisation
Rebalancing & Cluster Management
Backup & Maintenance
Production Support: A 24x7x365 DBA team looking after your Couchbase deployment
Couchbase DBaaS: An enterprise grade Couchbase database as a service (DBaaS) available on AWS
Performance Tuning: Ensuring performance remains optimal (esp. RAM Tuning)
Real Time Monitoring: Our service overlay will be tuned for your environment
Healthcheck: A best practice point in time review of the Couchbase configuration
Database Design: Ensure the project gets the best possible start with our design & transition service
Proof of Concept: A jumpstart package to design and provide a ready to POC environment
Supported Versions: Supporting from Couchbase 3.x  & 4.x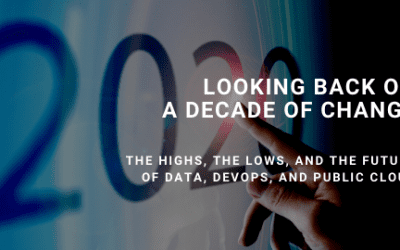 It's 2020 – not only a new year, but a new decade! To help us come to terms with the shock that we blinked, and the past decade flew by we sat down with Andy, Julian, Russ, and Richard, to share fond memories and think about what the next decade might bring in terms...
Talk to an Expert
We're here to bounce off, to challenge, to create and most importantly to help. All our customer relationships have started with a conversation, so if you have questions, challenges or just need a helpful pointer in the right direction then please get in touch.