Data Operations (DataOps)
Sit back, relax, and let our experienced team of Database Administrators (DBAs) manage your data platforms.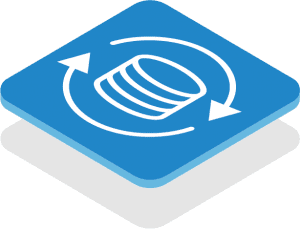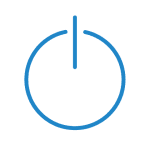 Improve Uptime
Our proactive monitoring and event management services allow us to keep on top of any issues before they become a problem.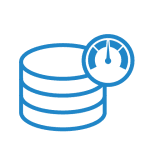 Improve Performance
Our experienced performance consultants are trending and analysing key metrics to optimise the performance of your database environment.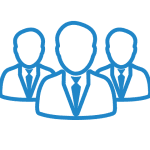 Multi-Vendor Support
Our passionate DBAs provide support across a range of technologies, including Oracle, SQL Server, Azure SQL, MySQL, Couchbase, MongoDB and more.
Get the most out of your databases
We know what it takes to keep your databases healthy and optimised. N4Stack's Database Managed Service is for clients who require peace of mind when it comes to managing their database environment. 
Our service lets you tap the power of a team of experienced DBAs and next generation tools allowing you to meet your strategic business goals without the frustration, cost, and time of managing it yourself.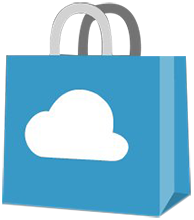 Now available to buy direct from Azure Marketplace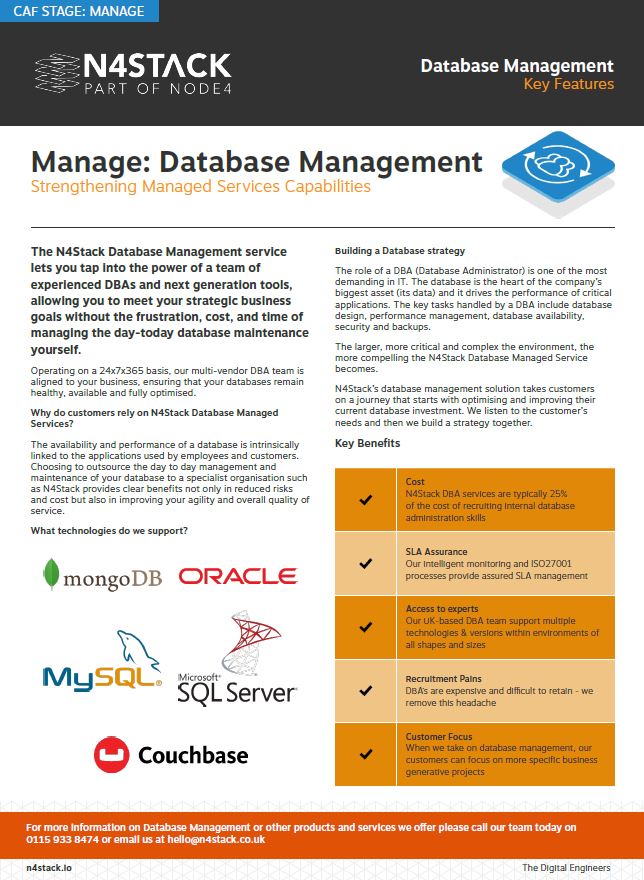 Download our datasheet for more information
What's included?
Our Database Managed Service includes the following core services:
On-Boarding
Key to the success of a Managed Service is getting the on-boarding right. We have honed our familiarisation and remediation processes to the nth degree to ensure our customers databases are fully optimised from the outset and Service Level Agreements (SLAs) can be managed effectively.
Event & Incident Management
Our DBA team operates on a 24*7 basis and supports our global customer base. When our customers need to raise an incident, they have direct access to the DBA team, there's no triaging of calls or being bounced between departments – when something goes wrong, we jump on it asap.
Database Backup Management
Ensuring database back-ups are configured effectively is essential to ensuring systems are fit for purpose and aligned to business recovery objectives. The N4Stack SLA includes unique processes to ensure back-up jobs remain tuned and monitored for ongoing performance.
Disaster Recovery Testing
We manage environments of all shapes and sizes and are used to supporting high-availability architectures. To complement the management of the business continuity plan, we include the option for an annualised DR test, where we will run end-to-end recovery scenarios to give peace of mind that the databases environments are resilient.
Performance Tuning
As configuration changes are made and data workloads grow we will work to ensure the database performance doesn't degrade and is tuned to deliver optimal performance out of the platform for the application. Working from an initial performance benchmark, we will look to improve speed of interaction between the database and the application layer.
Proactive Monitoring
Database monitoring will be performed continuously to ensure that environments remain optimised and any performance issues can be identified, with appropriate action taken prior to the issues becoming business critical. The depth of monitoring analysis enables our DBAs to effectively identify trends and assess scalability, thereby delivering a proactive optimisation service.
Patch Management
Ensuring databases remain adequately patched is a perennial problem and the reality is that it's not feasible to keep all systems up-to-date with latest patch sets. The N4Stack SLA includes a pragmatic approach to ensuring the required patches are applied at the appropriate time thereby ensuring systems aren't exposed to vulnerabilities.
Request Fulfilment
We appreciate there are lots of DBA tasks which aren't necessarily support incidents but nor are they consulting requirements. Our request fulfilment module is standard within our DBA SLA and enables customers to request pre-planned DBA activities with no cost implications, it's all part of our all-encompassing SLA model.

With N4Stack's Azure Service Tiles we have adopted a modern DevOps approach in Microsoft Azure whilst being able to launch and go to market with a new application. Our key goals for our project are to accelerate and modernise our operations in Azure, whilst ensuring that we sustain high levels of governance and mission critical service availability.
The N4Stack team have supported us through the whole adoption process and we are able to rely on the team for the critical support of the platform.
With Azure Service Tiles, we value the expertise across the Azure, DevOps and Data teams and the continual focus on governance improvement to ensure we retain control whilst optimising the platform.
Outcome SLAs
Innovation doesn't stop at technology. N4Stack has ripped up the SLA rule book and thrown away the outdated penalty system model that is weighted in the provider's favour. Our Outcome SLA means it's our job to make sure the database is always available and users get great application performance. We only get paid the full monthly charge if we overachieve our outcome targets.
Our elite UK-based DBA team is always quick to respond and this culture transforms the day-to-day supplier relationship with both parties working to mutual goals.
Complete database environment expertise
We are database experts through-and-through and our DBAs have experience in environments of all shapes and sizes. Importantly, our customers also benefit from our ability to support the complete environment from the underlying infrastructure up to the applications.
As such, our DataOps team is uniquely positioned to effectively manage the performance of critical databases, whether on-premise or in the cloud.
Case Study
Due to the nature of the PD Ports business, there are many business-critical applications that must be operational on a true 24*7 basis and as such, the database environments are designed with optimal high availability in mind.
Whilst employing a highly skilled internal technical team, PD Ports recognised that it needed DBA experts on a continuous basis to ensure ongoing environment optimisation and to allow the internal technical team to focus on the business-specific application work.
Azure SQL Database Managed Service
Enhance business productivity with Microsoft's PaaS solution, coupled with our Azure SQL Managed Service.
Moving your on-premises and hosted data to a fully managed Azure SQL Database can bring you greater cost-savings, operational efficiencies and availability. But when it comes to the database management side, you want a services provider you can access quickly and easily, who you can rely on for expert advice and support.  
We love supporting our customers on their digital transformation and data modernisation journeys.
Don't just take our word for it though. Have a read of our customer stories to discover how we've helped them get the most out of the cloud.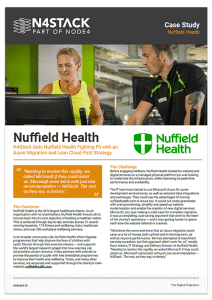 Find out how we helped Nuffield Health cut costs, and gain website resiliency and confidence with a Microsoft Azure migration and lean cloud-first strategy.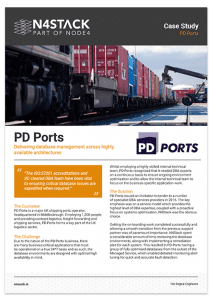 "The ISO:27001 accreditations and SC-cleared DBA team have been vital to ensuring critical database issues are expedited when required."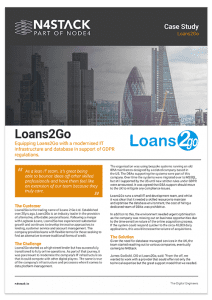 Find out how our infrastructure and database modernisation helped Loans2Go cement itself in the fintech industry.
Watch our Database Managed Service Overview video
You might also be interested in…