The Emergence and Importance of the Modern Data Platform
Pretty much all IT related posts these days refer to the importance of data and how it's "the new gold". Whilst much of this may appear to be a rather glib trend, the reality is that data does hold the key to many opportunities relating to improved business insights, targeted marketing and predictive analysis as to what to do next.
The traditional approach to providing an analytics platform resulted in building a data warehouse which, for many businesses, is often becoming unfit for purpose due to the volumes and types of data now being created and ingested. Data is coming from so many different sources and it isn't always structured (i.e., important data may be in the form of multi-media images, or social media posts). This results in the need for a data platform that enables rapid scalability within a cost-effective model, the ability to ingest multiple data types at scale, and the ability to derive real-time analytics.
Hence the emergence of the modern data platform which is designed to enable scalability and move away from a CAPEX intensive data warehouse model where the costs of compute and storage are typically tied together. The ever-growing use of cloud resources is making it increasingly simple for businesses to develop the platforms they need to harness all of their data to provide business generative insights. The public cloud approach addresses the scalability challenge and also enables adoption of new technologies and features as the services develop.
A modern data platform should be based on a modular design whereby the solution can take benefit from layers of functionality to cover the ingestion, storage, preparation and serving of the data. Of course, differing businesses will have differing demands, based both on functional and budgetary considerations but, ultimately, the modern data platform is created to provide a staging platform to create smart reports, and to drive intelligence, which will give valuable business insights.
As more businesses are deploying a modern data platform solution, consideration needs to be given as to the supportability of the platform. As it will be ingesting ever more data and the BI reports will become ever more useful, so the criticality of the platform will increase and hence the need for continuous availability and optimisation. This leads to another benefit of a cloud-based solution whereby automation will enable delivery of new functionality coupled with repeatable deployments using infrastructure-as-code.
In summary, many businesses are now considering a modern data platform to break down complex data silos and look to derive competitive advantage from the explosion of data that is now available. By building a platform that then enables intelligent real-time reporting coupled with the opportunity to layer-in machine learning and predictive analysis, it quickly becomes clear how the traditional data warehouse is being superseded.
Feel free to contact us, if your business is considering a modern data platform. We'd welcome having a discussion around the pros and cons of the available options.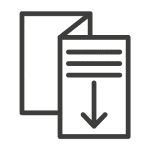 Learn more about modern database management services, and the benefits they can bring to your business.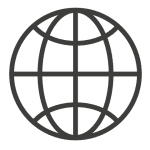 Aligned with Microsoft's Cloud Adoption Framework it is designed to help you define your strategy for Azure adoption.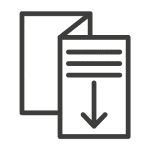 For those of you dipping your toe into the world of Azure, download our handy guide to discover what you need to know.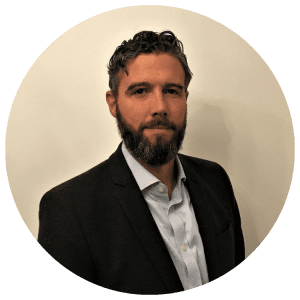 Julian Boneham
Director
Julian brings over 20 years of experience having started his career in the UK's Oracle distribution channel in 1997.
He co-founded Onomi in 2015 and, following Onomi's acquisition by Node4 in 2017, he co-founded N4Stack.
He's working hard towards taking over the Database Managed Services world and we think he's doing a pretty good job!
Get to know Julian better here.