MongoDB Services
---
Production-ready DBA services for MongoDB
Here at N4Stack we've developed a team of MongoDB DBAs to provide an outsourced DBA service model to our clients. Our outcome based SLA's and robust governance allows our clients to rapidly adopt NoSQL with the peace of mind that comes from working with a partner.
"We're excited to have N4Stack as a partner working with us to help drive the benefits of MongoDB in the enterprise. N4Stack is a great example of how our partner ecosystem is developing to meet operationally focused demand from customers running MongoDB in business critical environments."
Vijay Vijayasankar
OPERATIONAL SUPPORT FOR YOUR MONGODB ENVIRONMENTS
The adoption rate of MongoDB database technology has far outstripped the available skills in the UK. Typically skills for MongoDB are developer led and with more enterprises adopting MongoDB there is a lack of strong production DBA skills.
As a MongoDB partner, N4Stack were one of the first database specialists to recognise this and have developed a passionate, experienced team of MongoDB DBAs to help our customers get the most from their deployments.
As a trusted MongoDB partner our services have been designed to complement MongoDB's own support capability, extending it to create a truly managed service. Our DBA's work closely with your team to handle in life changes, maintenance tasks and performance tuning, monitoring the deployment 24×7. N4Stack also offers a range of consulting services to assist our clients throughout the full lifecycle.
Production Support: A 24x7x365 DBA team looking after your MongoDB deployment
Performance Tuning: Ensuring performance remains optimal
Real Time Monitoring: Our MMS Monitoring overlay will be tuned for your environment
Healthcheck: A best practice point in time review of the MongoDB configuration
Database Design: Ensure the project gets the best possible start with our design & transition service
Proof of Concept: A jumpstart package to design and provide a ready to POC environment
Supported Versions: Supporting from MongoDB 2.6 onwards to 4.x
Is your current technology choice still the right one?
Are you considering MongoDB?
What are the implications of moving the database to the cloud?
The re-platforming work package is designed to review both functional and non-functional constraints around the existing database environment and help you plan a transition to MongoDB. Engaging with the business and analysing the technical requirements N4Stack can provide independent recommendations which help support a business case for re-platforming. Typically this work package also provides an execution plan for an exemplar build and test process aligned with the recommendations.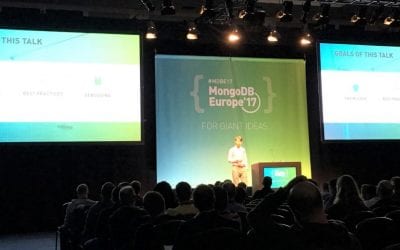 Couldn't make MongoDB Europe in London this year? Don't worry, here are the key takeaways! Only the second year of MongoDB Europe, yet the atmosphere is buzzing and charged up with MongoDB enthusiasts from around Europe flocking in to know and learn...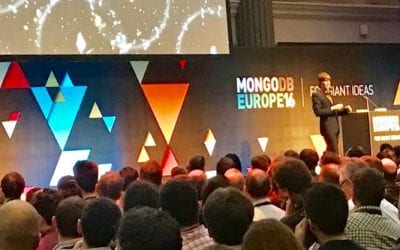 Key takeaways from MongoDB Europe 2016 Forget the jokes about "MongoDB is web scale". Today MongoDB Europe 16 proved Mongo's scale of appeal by hosting an event in London that was bursting at the seams with over 1,200 attendees. For sure Professor Brian Cox proved a...
Talk to an Expert
We're here to bounce off, to challenge, to create and most importantly to help. All our customer relationships have started with a conversation, so if you have questions, challenges or just need a helpful pointer in the right direction then please get in touch.