Azure News September 2021
Windows 11 preview is now available on Azure Virtual Desktop
Azure Virtual Desktop has become a popular cloud VDI platform to run desktops and apps in the cloud and deliver a full Windows experience to users virtually anywhere. Organisations today use it with Windows 10, Windows 7, Windows Server and, as of last month, can now use it with Windows 11. You can get started here.
Microsoft Cloud for Healthcare expands portfolio with Azure Healthcare APIs
Microsoft have recently announced the expansion of their collection of interoperability data services for the health and life sciences industry. The "evolved version" of the service is now being renamed as Azure Healthcare APIs. The service has been expanded to allow the exchange of multiple data types in the FHIR (Fast Healthcare Interoperability Resource) format, which is a standard that defines how healthcare information should be exchanged among different computer systems.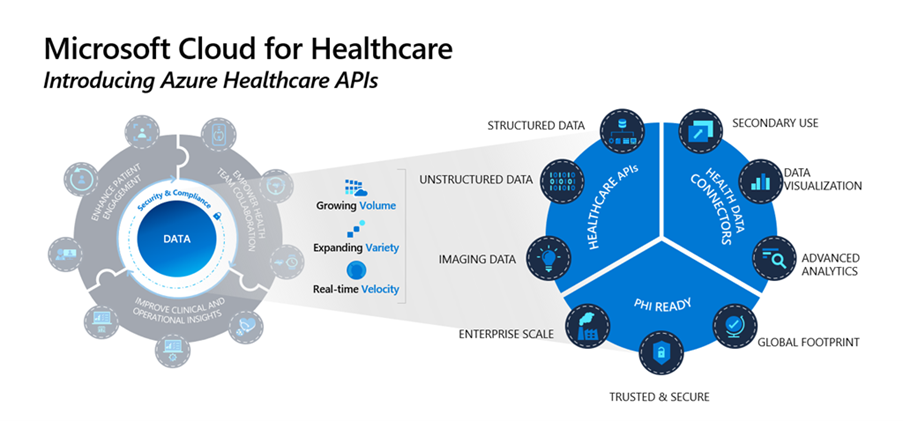 Microsoft Cloud for Healthcare. Source: Microsoft
Azure Cost Management and Billing updates
No matter the size of your business it's important to know what you're spending, where, and how you can reduce those costs. This is where Azure Cost Management and Billing comes in. Here are some of the latest improvements and updates based on user feedback:
New download options in the cost analysis preview.
More management operations available in Configuration.
New ways to save money with Azure.
Accelerate your Azure migration and modernisation journey.
Optimise your cloud spend with Azure.
Plus, much more…
So, grab a drink and have a read of all the latest improvements and updates here.  
How to resize Azure virtual networks that are peered—now in preview
Customers constantly need to grow and resize their networks in the cloud, as they adopt and scale their applications in Azure. There has been a long-standing restriction with Azure, when it comes to addressing space change being only permitted if the virtual network has not got any peerings. Microsoft have fortunately lifted this limitation, and now customers are able to freely resize their virtual networks without coming across any downtime. They have also mentioned that peerings that already exist on the virtual network will not need to be deleted prior to adding or deleting an address prefix on the virtual network.
Find out how you can resize Azure virtual networks that are peered in this blog.
Accelerate application modernisation with Azure Migrate: App Containerisation
Cloud-centric business transformation is the talk of the town. More and more organisations are getting on board to become more agile and operate efficiently, and application modernisation is rapidly becoming the fulfilment of these goals.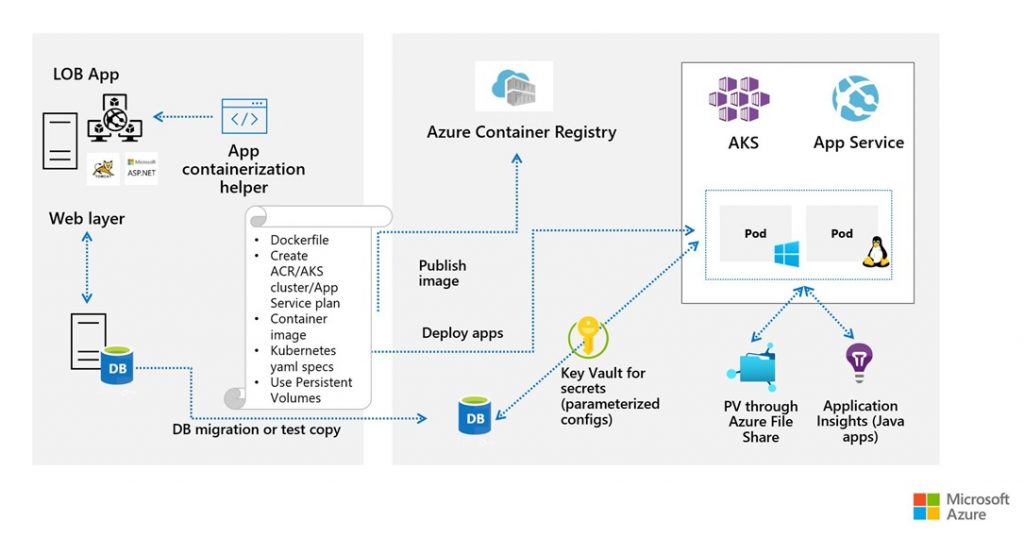 Modernisation capabilities of Azure Migrate: App Containerisation. Source: Microsoft
Find out how the Azure Migrate: App Containerisation tool helps you accelerate application modernisation as you migrate applications to Azure here.
Fusion detection for ransomware now publicly available
In August Microsoft announced that Fusion detection for ransomware is now publicly available. With the collaboration with Microsoft Threat Intelligence Center (MSTIC), they have been able to create Fusion detections which correlate alerts that could be potentially associated with ransomware activities that are observed at defense evasion and execution phases throughout a specific timeframe. A high severity incident titled "Multiple alerts possibly related to Ransomware activity detected" will be triggered in your Azure Sentinel workspace when these ransomware events have been discovered and correlated by the Fusion machine learning model.
Discover more about Fusion detection for ransomware.
Top tips to innovate securely with Azure
The need for security is being challenged now more than ever. You may have noticed an exponential increase in ransomware, supply chain attacks, identity theft and phishing in the past year alone. This threatens our security in situations such as ransomware attacks on hospitals or supply chain attacks on industrial environments. But why is it such a challenge to remain secure, and what can be done about it?
Find out how Azure tackles these day-to-day pressures on security in this article.
Achieve unified data governance with Azure Purview
Data can be one of your most powerful and strategic assets if you utilise it correctly. To take full advantage of it, it is crucial that you understand what data you hold, where it came from, and what regulatory requirements affect it. Azure Purview is the solution you need. This unified data governance solution can consolidate all your data and simplifies your ability to analyse it. It's great for richer and more reliable business insights.
Microsoft are hosting an Azure data governance digital event on Tuesday September 28, 2021 to show you the latest capabilities of Azure Purview including some exciting product announcements. It is not one to miss out on, so go ahead and find out more about the event here.
Advancing Azure virtual machine availability transparency
The existing Azure resource feature gives you reports on the past and current health your resources are in, and shows any time ranges that each of your resources have been unavailable. In short, it helps you to diagnose and get support for service problems that affect your resources. Microsoft understand that their customers and partners are interested in the reasoning and the 'why' to understand what caused the underlying technical issue, and in improving how they can receive communications about any issues, explain hiccups to stakeholders, and overall to inform business decisions.
Microsoft have now recently shipped an improvement to the resource health experience that will enhance the information they share with customers about VM failures, with additional context on the root cause that led to the issue. Now, customers can expect a root cause to be added at a later point once the automated Root Cause Analysis (RCA) system identifies the failing Azure platform component that led to the VM failure, as well as getting a fast notification when a VM's availability is impacted.
Have you seen our 101 series?
Whether you're looking to do a deep dive into the world of Azure, or you're looking for more information on modern database management services we've got the guides for you. They're free, they're informative, and they're available to download now.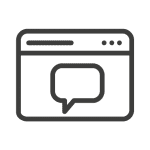 Are you considering a modern data platform? Join Julian Boneham as he explores the emergence and importance of the modern data platform in his latest blog.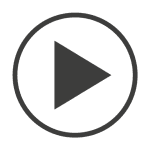 Have you got 5-minutes to spare? Take a break and watch our short video from Andy Slater to find out six benefits a migration to Microsoft Azure can bring to your organisation.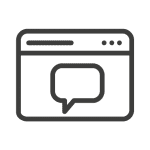 Did you enjoy the latest Azure News? Grab yourself a coffee and have a read of last month's newsletter to make sure you are kept updated and didn't miss anything.