What's new in Windows Virtual Desktop?
Every month Microsoft update Windows Virtual Desktop (WVD) to ensure the best user experience. Some of the latest changes include: 
Use the Start VM on Connect feature (preview) in the Azure portal

 

MSIX app attach is now generally available

 

Updates to the Azure portal UI for WVD such as an upgrade to the Portal SDK, fixed issues, and detailed sub-status messages for session hosts

 

Updates for Teams on WVD such as issue resolution and the addition of hardware acceleration for video processing of outgoing video streams

 
You can explore all of the latest changes here. 
Azure Monitor for Windows Virtual Desktop now generally available
With Azure Monitor for Windows Virtual Desktop (WVD), you can find and troubleshoot problems in the deployment, view the status and health of host pools, diagnose user feedback and understand resource utilisation.   
General availability comes with improvements such as:   
Improved data collection and new guidance to help you optimise for cost 

 

Updated setup experience with easier UI, expanded support for VM set-up, automated Windows Event Log setup, and more 

 

Relocated WVD agent warnings and errors at the top of the Host Diagnostics page to help you prioritise issues with the highest impact

 

Accessibility enhancements

Azure Monitor for Windows Virtual Desktop. Source: Microsoft 
Azure Cost Management and Billing updates

 
No matter the size of your business it's important to know what you're spending, where, and how you can reduce those costs. This is where Azure Cost Management and Billing comes in. Here are some of the latest improvements and updates based on user feedback:    
New date picker in the cost analysis preview

 

New cost analysis views for resources and reservations

 

Streamlined Cost Management menu

 

New Azure Cloud Services deployment model

 

Limited-time free quantities offer for Azure Synapse Analytics

 

Plus, much more…  

 
So, grab a drink and have a read of all the latest improvements and updates here.  
Cloud Services (extended support) now generally available
Last month Microsoft announced the general availability of Cloud Services (extended support) – a new Azure Resource Manager (ARM)-based deployment model for Azure Cloud Services. 
Cloud Services (extended support) has the primary benefit of providing regional resiliency along with feature parity with Azure Cloud Services deployed using Azure Service Manager (ASM). It also offers some ARM capabilities such as role-based access and control (RBAC), tags, policy, private link support, and use of deployment templates. 
To find out more, or to get started, click here. 
Azure Site Recovery updates
Microsoft have announced new functionalities to Azure Site Recovery over the past month to ensure a consistently great user experience. The updates mean that Azure Site Recovery now supports: 
New solutions for Oracle WebLogic on Azure Virtual Machines
In April Microsoft announced a major release for Oracle WebLogic Server (WLS) on Azure Virtual Machines. The release covers common use cases for WLS on Azure, such as base image, single working instance, clustering, load balancing via App Gateway, database connectivity, integration with Azure Active Directory, caching with Oracle Coherence and consolidated logging via the ELK stack. 
Upgrade your infrastructure with the latest Dv5/Ev5 Azure VMs in preview
Last month Microsoft announced the preview of Dv5-series and Ev5-series Azure Virtual Machines (VMs) for general-purpose and memory-intensive workloads. They run on the latest 3rd Gen Intel Xeon Platinum 8370C (Ice Lake) processor in a hyper-threaded configuration, providing better value for most general-purpose enterprise-class workloads. The VMs are designed to deliver up to 15 percent increased performance for many workloads and better price-to-performance than the previous Dv4 and Ev4-series VMs. 
Azure Trivia is back and it's bigger, better, and faster than 

ever

 
Are you a fan of Azure Trivia? On 26th April Microsoft kicked off this year's Azure Trivia and they claim it's going to be the best year yet. The rules are simple: 
Visit twitter.com/azure

 

Find the relevant week's #AzureTrivia question and click on the correct answer

 

Tweet the auto-generated confirmation message from your own account

 
To enter you need to be 18+, live in the US, and be a software developer, IT professional, or student studying computer science, IT management or related fields. 
For more information click here. 
IN OTHER NEWS:
Staged rollout to cloud authentication now generally available 
Microsoft acquires Kinvolk to accelerate container-optimised innovation 
Webinar series: insights and best practices to run business-critical applications on Azure 
Microsoft gets two-phase immersion cooling running in an Azure data center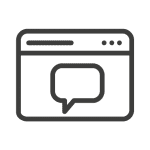 One of only nine UK organisations hold this accreditation – providing validation for N4Stack's capabilities, skills, and expertise in delivering services built on the Azure cloud.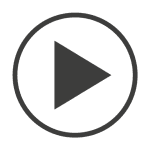 Have you got 2-minutes to spare? Grab a coffee and watch our short video to find out about the key pricing considerations when deploying Windows Virtual Desktop.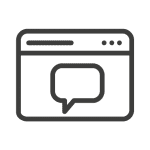 Did you enjoy the latest Azure News? Grab yourself a coffee and have a read of last month's newsletter to make sure you are kept updated and didn't miss anything.