5 Key Priorities for DataOps Teams
Having business systems that are scalable, performant and that adequately underpin key applications has always been important.
Yet the recent global changes to working practices have brought about a rapid transformation in business demand, which in turn has placed significant additional pressures on IT infrastructure, including database environments.
Many mid-market businesses have found that their ability to adapt to change has determined their success over the last few months. The pandemic has thrown into light the importance of agility; having robust business systems that can flex according to demand and budget.
Below I discuss some of the key priorities we're currently seeing across a number of businesses and how DataOps services can help to address these challenges.
Managing increased application loads
Whilst the recent changes to working conditions has had a significant impact on all industries, there have of course been a number of sectors which have seen significant increases in workloads. If you're a healthcare provider, for example, helping to manage workloads for the NHS, your IT systems will likely have been under greater than usual load and keeping these systems available has never been more important.
How DataOps services can help:
As businesses need to react quickly to ensure systems have adequate scalability, the DataOps team should deliver a detailed system performance review to ensure optimal database performance. Often having a third-party expert delivering this type of review is beneficial, to get a holistic view of best practice and assessment of all optimisation opportunities.
Handling IT team resourcing
Database Administrators (DBAs) are crucial if you want to maintain highly performant databases and continue to progress your data modernisation plans. However, if you don't have enough expertise inhouse and your business has put a freeze on recruitment, you're now in a difficult position. Similarly, you may be struggling if your business wasn't adequately prepared for remote working and your DBAs are unable to fully maintain your databases when not working from the office.
How DataOps services can help:
A quick fix would be to turn to a specialist DBA services provider for DBA support (or if you're already working with a partner, increase the level of support you're getting). This will alleviate the pressure on your team, in a way that is more flexible and cost effective than taking on permanent staff. You can also be confident in service delivery, as you can pin down a Service Level Agreement (SLA) that guarantees results.
Scaling systems up or down rapidly
Depending on your sector, you may have been negatively affected by the recent pandemic, which means that you're now looking to cut budgets and scale down your systems quickly. On the other hand, you may need to rapidly increase your systems for more capacity. However your business is responding to market changes, the trend across all businesses is that need for flexibility, in line with cost management and service assurance.
How DataOps services can help:
Working with a specialist DBA services partner, you can ramp up or reduce down the level of support cover according to your needs, which means you only pay for what you need. A warning though – not all DBA support partners are equal. Look for one that offers flexible contracts, so you can flex the services in line with your business demands.
Having a robust business continuity plan
With the recent change in working dynamics, many businesses suddenly have an increased focus on putting an effective business continuity plan in place. Key to that business plan, of course, is ensuring that the databases underpinning your key applications are available and 'always on'. As part of your planning, you'll want to review your environments and consider the high availability options along with the associated pros and cons.
How DataOps services can help:
You may not have the time or inhouse skills to perform a comprehensive review of your database environments, let alone set up complex environments which are fit for purpose. In which case, work with a partner who specialises in DataOps and can deliver these services, ensuring your business continuity plan is aligned to your business RPOs and RTOs.
Accelerating plans to move to a public/hybrid cloud service model
No doubt moving environments to the cloud, even adopting a 'cloud-first strategy', was on your mind before the recent changes to working demands. But recent events appear to have accelerated these plans for a number of businesses. This aligns to the points raised earlier around the need for increased levels of flexibility, and being able to ramp systems up or down on-demand to quickly align to operational demand.
How DataOps services can help:
A specialist DBA services partner can advise on migration and implementation strategy. By seeking expert advice, you'll have access to consultants that understand the real-world tips, tricks and traps of migrating to a new platform and thereby ensure your applications are hosted in the optimal architecture.
Next steps
In summary, none of the above is necessarily new; these are the business as usual considerations for a DataOps team. It is however interesting to see how a number of these considerations are being pushed up the priority list and equally how we're seeing initiatives being accelerated as part of a data platform modernisation programme. If any of these points resonate with you, I would welcome discussing how N4Stack are helping businesses address these challenges and how we're seeing the DataOps service model evolve to ensure effective ongoing data platform modernisation.
Interested in finding out more? Have a watch of my latest session on the current top trends in database management and how to apply them to your business.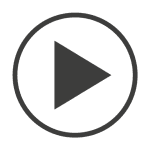 Interested in current database management trends and how to apply them to your business? Look no further.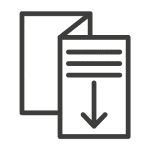 Download our handy guide to discover the eight business benefits to outsourcing your DBA support overhead.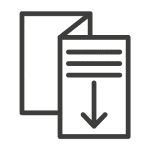 Find out how our team of experts delivered database management for PD Ports across highly available architectures.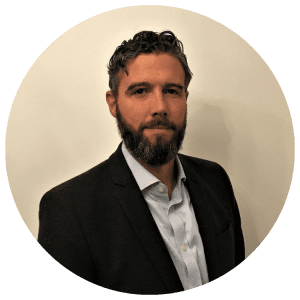 Julian Boneham
Director
Julian brings over 20 years of experience having started his career in the UK's Oracle distribution channel in 1997.
He co-founded Onomi in 2015 and, following Onomi's acquisition by Node4 in 2017, he co-founded N4Stack.
He's working hard towards taking over the Database Managed Services world and we think he's doing a pretty good job!
Get to know Julian better here.