Webinar | 19th January | 10:30am – 11:15am GMT
The Azure Transition –
6 Things ISVs Need to Know
Hosting your business's vital operations, data, information and activity in Microsoft Azure has never been easier.
As customers begin to expect service delivery and security as standard from ISVs, Azure has fast established itself as an invaluable tool for gaining that competitive edge. But how does your ISV start its journey to application modernisation?
The Azure Transition –
6 Things ISVs Need to Know
Our ISV expert and Microsoft Practise Lead, Andrew Slater will explain how ISVs benefit from Azure's nimble, customisable, compliant environment, without having to make wholesale redevelopments to your applications. Get an insider look and learn about:
Where to start:

understanding best practices and how to get started in Azure

 

Capabilities: the common services and approaches used by ISV's
Hybrid cloud: options to integrate with your current environments
Security: the stack, must-know information, and extra support for ISVs
Microsoft incentives: understanding the discounts, incentives and programs ISVs can leverage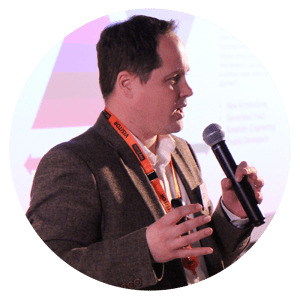 Andrew Slater
ISV Expert, Azure Practice
Having spent nearly 25 years in the industry, Andy has a wide range of experience including developing one of the UK's first remote managed services, building an accredited ISO 27001 ISMS, running cloud practices, achieving product Gartner MQ Leadership and working with thousands of clients to drive transformation.
Andy also sits on the prestigious Microsoft Azure Data Partner Advisory Council and is an expert in supporting ISVs on their journey to Azure.
Find out how we've helped our customers get the most out of the cloud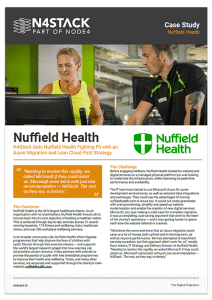 Find out how we helped Nuffield Health cut costs, and gain website resiliency and confidence with a Microsoft Azure migration and lean cloud-first strategy.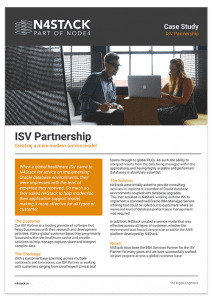 Find out how we helped a global healthcare ISV implement Oracle database environments and modernise their application support model.