Introducing our revolutionary, market-first, hybrid cloud solution
Combining the latest in hybrid technologies with our Azure Expert MSP partner status to deliver a product capable of accelerating the digital transformation journey to Azure for organisations of all sizes, Managed Azure Hybrid Cloud allows organisations to run workloads in Azure and in data centres under one integrated set of Azure native tools, services and benefits.
Interested? Sign up for one of our regular overview sessions and find out more.
Announcing the public preview of Arc enabled Azure Stack HCI
Following on nicely from our Hybrid Cloud introduction above, Microsoft has announced details of Azure Arc enabled Azure Stack HCI in public preview, which will allow the management of virtual machines on Azure Stack HCI through Arc. Azure customers can expect a consistent experience when it comes to provisioning both Windows or Linux virtual machines whether that's on Azure Stack HCI or within Azure itself from the Azure portal.
Find out more here.
Microsoft Defender for Azure Cosmos DB helps you keep on top of database threats
It's a requirement of the modern-day database to provide flexibility, to allow the incorporation of more intelligence and to evolve in line with new cases. This, in turn, requires added focus on security threats, making sure that aspects such as architecture, options for configuration and capabilities are all adequately protected and considered with any changes.
Microsoft's response to that is the launch of Microsoft Defender for Azure Cosmos DB, offering new cloud workload protection capabilities for their fully managed NoSQL database and giving organisations the ability to detect the most critical threats to Azure Cosmos DB.
Find out more here.
Custom IP prefix – bring your own IP addresses to Azure
When it comes to planning a migration to Azure from legacy infrastructure, the issue of preserving public IP addresses will always rear its head. Your customer may require retention due to certain dependencies or to maintain a pre-existing IP reputation, but regardless of the circumstances, the ability to maintain existing addresses can certainly help while delivering any migration.
Microsoft has answered this by introducing the ability to bring your own IP addresses (or BYOIP) to Azure across all public regions, allowing organisations to maintain consistency and to fulfil any specific requirements needed for service delivery. After onboarding, any IPs can "be associated with Azure resources, interact with private IPs and VNETs within Azure's network, and reach external destinations by egressing from Microsoft's Wide Area Network".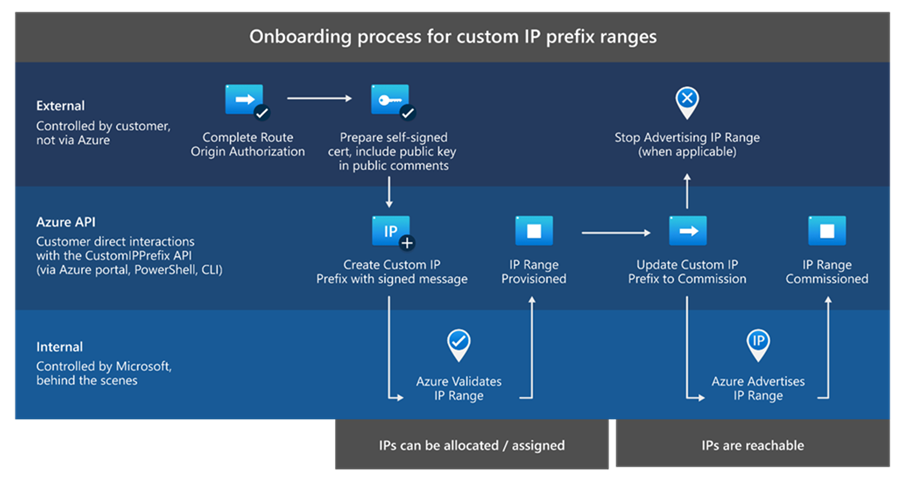 Onboarding process for custom IP prefix ranges. Source: Microsoft.
Azure Health Data Services aims to link health data and power AI
General availability of Microsoft's Azure Health Data Services has been announced, with the tech giant declaring it a "giant step toward making the dream of interoperability in healthcare real". Designed solely to support Protected Health Information (PHI) in the cloud, the service provides a platform that can support analytical and transactional workloads that come from the same data store.
An industry first, Azure Health Data Services aims to unify varied types of data in the same store at patient level as they're brought into the cloud, allowing the viewing of imaging, structured and unstructured data in a fraction of the time in an across-the-board view.
Dynamic Lineage Extraction from Azure SQL Databases in Azure Purview introduced
Data lineage is an essential part of analysis, whether it's root cause or impact and data quality tracing for all sorts of data citizens, with the need to map data lineage increasingly important in the modern day as it moves across applications and platforms. Microsoft's introduction of Dynamic Lineage Extraction (currently in preview) aims to provide just that, providing true data lineage within Azure SQL Databases in Azure Purview.
This eventual release will provide enhancements for Azure Purview Data Map, including impacted number of rows and run status alongside other operational details. Find out more here.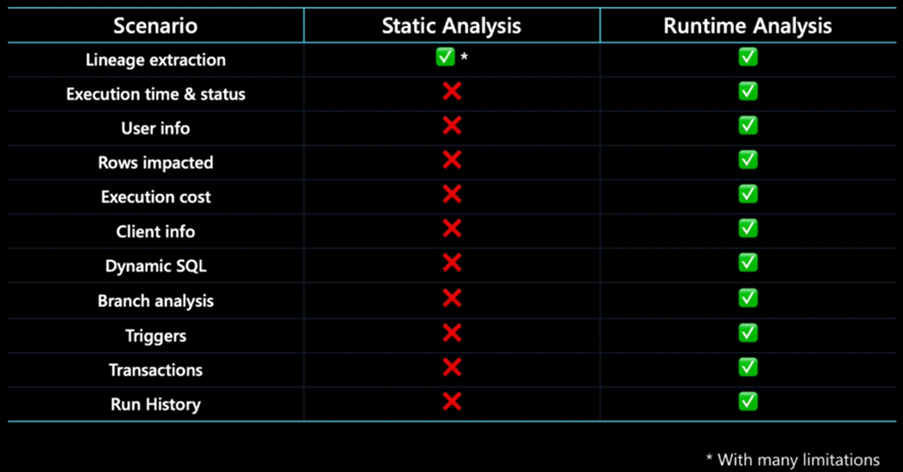 Dynamic Data Lineage. Source: Microsoft.
Azure Front Door gets reimagined for modern content and apps
With its original launch in 2019, Azure Front Door brought enterprise-grade content delivery network (CDN) capabilities to all Microsoft customers. Much has changed in the subsequent three years, from the introduction of hybrid working to rising security costs and a host of other factors that have increased the need for an updated, modernised CDN.
The tech giant has announced general availability of the new Azure Front Door, "our native, modern cloud content delivery network (CDN) catering to both dynamic and static content acceleration with built-in turnkey security". It introduces two new tiers; Azure Front Door Standard and Premium, both of which will supply a secure solution for running applications, content and API on Azure.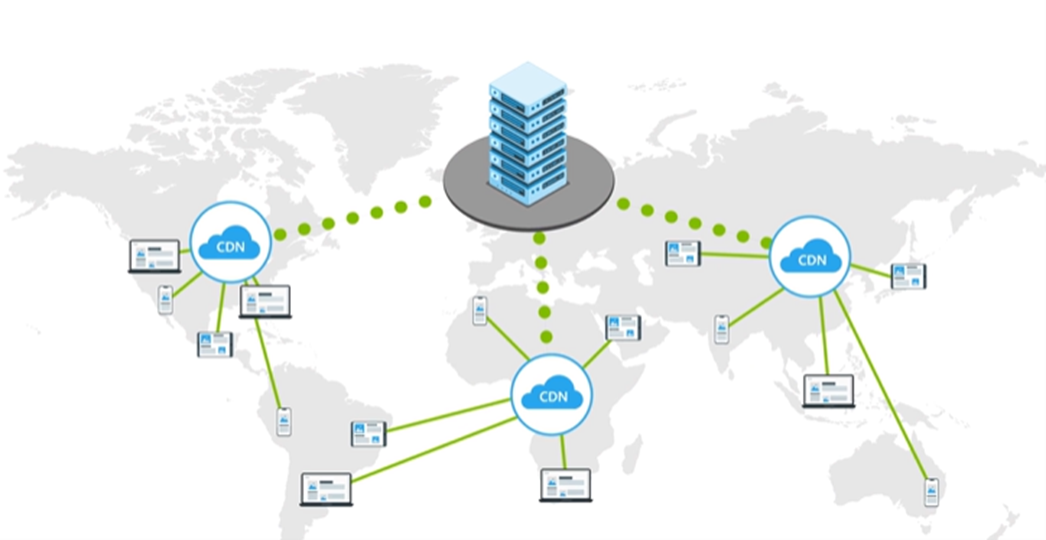 Azure Front Door – Reimagined. Source: Microsoft.
Azure Cost Management and Billing updates
Microsoft has announced its latest round of updates for Azure Cost Management and Billing, detailing new changes that will improve all users' ability to maintain visibility of their costs in the cloud and identify spending patterns.
This month's changes are:
Manage any Enterprise Agreement billing account in the Azure portal
Total cost in the cost analysis preview now available in the public portal
Access preview views from classic cost analysis
Automatic anomaly detection alerts now available
Automatically delete a VM and its associated resources simultaneously – now generally available
Vulnerability in Azure Automation Managed Identity Tokes discovered
Microsoft has revealed details of a security vulnerability within its Azure Automation service that could have given account owners access to a separate customer's accounts, provided they were using the same service. A bug discovered by security firm Orca and reported to the tech giant back in early December was subsequently mitigated and Microsoft has confirmed that it found no evidence of token misuse, alongside contacting any customers using the affected Automation accounts.
Find out more here.
In other news:
Accelerate silicon design innovation on Azure with Synopsys Cloud
Manage port forwarding for backend pool with Azure Load Balancer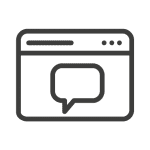 Join us for a 45-minute introductory session to Azure Hybrid Cloud including common customer challenges, key benefits of the solution, and an insight into Microsoft's hybrid technologies.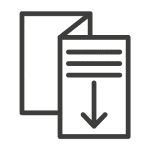 Are you new to Azure? Keen to refresh your memory? Grab a cuppa and take a deep dive into the world of Azure with our free, downloadable beginner's guide to Azure.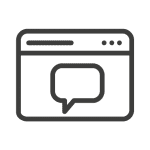 Did you enjoy the latest Azure News? Grab yourself a coffee and have a read of last month's newsletter to make sure you are kept updated and didn't miss anything.