Introducing Node4's revolutionary, market-first, hybrid cloud solution
What better way to kick off this month's Azure newsletter than with news of our new hybrid cloud solution? Our recently released Managed Azure Hybrid Cloud combines the latest in hybrid technologies with our Azure Expert MSP partner status to deliver a product capable of accelerating the digital transformation journey to Azure for organisations of all sizes.
A market first, the solution allows organisations to run workloads in Azure and in data centres under one integrated set of Azure native tools, services and benefits.
Find out more and sign up for one of our overview sessions here.
File migration in Azure made easier
One of the key considerations when it comes to Azure migration comes in the form of copying petabytes of data located on file servers, NAS appliances or Object Storage and moving it all over to Azure. Any operation on this scale carries with it inherent risk and complexity, with Microsoft customers articulating the need for a fast, easy solution for sending files to Azure Blob Storage, Azure Files or Azure NetApp Files.
The tech giant hopes to mitigate the risk and complexity with the announcement of its Azure File Migration Program, which aims to give customers access to file migration solutions provided by Data Dynamics and Komprise at no extra cost – provided that they are part of Microsoft's Solution Integrator or Service Provider ecosystems.
Find out more about the Azure File Migration Program here.
Microsoft Defender for Azure Cosmos DB allows users to maintain pace with database threats
With the constant evolution of databases due to the need to store more information, accept new cases or include new intelligence, security threats to its architecture, options for configuration or authentication methods increase exponentially, requiring robust security measures and protection.
Microsoft's Azure Cosmos DB was created with that in mind. A 'fully managed NoSQL database for modern, fast and flexible app development', it offers response times in the single-digit millisecond alongside instant scalability. In order to keep pace with database changes and robust security requirements, Microsoft Defender for Azure Cosmos DB has been revealed as the latest addition to Azure's database protection offering.
Microsoft Defender for Cosmos DB. Source: Microsoft
It aims to monitor Azure Cosmos DB accounts and offers protection from a variety of attack vectors, including but not limited to attacks from the application layer, suspicious attack patterns and SQL injections.
Learn more about how Defender for Azure Cosmos DB detects critical threats here.
Microsoft project aims to improve Azure virtual machine availability monitoring
With the need to run reliable workloads in Azure critical to organisations of all sizes, an internal project by Microsoft has been created to ensure application performance and availability can be maintained. Internally known as Project Flash, it is making progress in its aims to 'evolve Azure's virtual machine (VM) availability monitoring ecosystem', and has just reached two milestones:
The preview of VM availability data in Azure Resource Graph
The private preview of a VM availability metric in Azure Monitor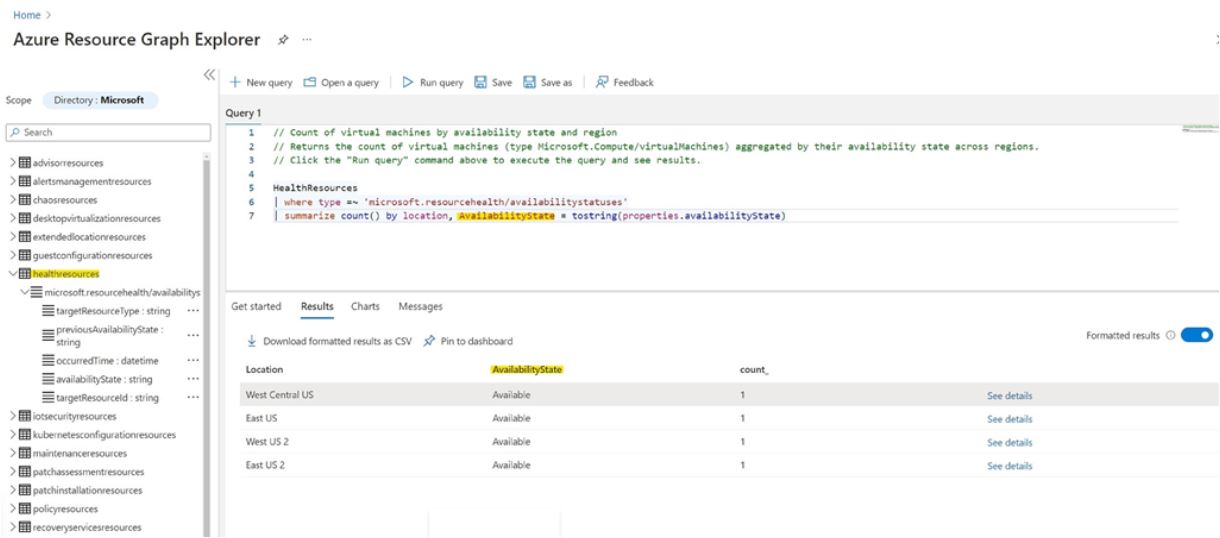 Azure Resource Graph Explorer. Source: Microsoft.
In Microsoft's own words, Project Flash aims to ensure that Azure customers can:
Consume accurate and actionable data on VM availability disruptions
Analyse and alert on trends in VM availability for quick debugging and month-over-month reporting
Periodically monitor data at scale and build custom dashboards to stay updated on the latest availability states of all resources
Receive automated root cause analyses (RCAs) detailing impacted VMs, downtime cause and duration, consequent fixes, and similar
Receive instantaneous notifications on critical changes in VM availability to quickly trigger remediation actions and prevent end-user impact
Dynamically tailor and automate platform recovery policies, based on ever-changing workload sensitivities and failover needs
Find out more about the project and its progress here.
Preview of Azure Spring Cloud Enterprise now available
Released in 2019, Azure Spring Cloud was developed with the aim of addressing the typical challenges faced when running Spring Boot applications on a wide scale. With many organisations still running these applications in their thousands on-site and in need of advanced capabilities to facilitate Spring modernisation plans, a new tier of Spring Cloud – titled Enterprise – has been launched for those operating Spring Boot applications to this scale.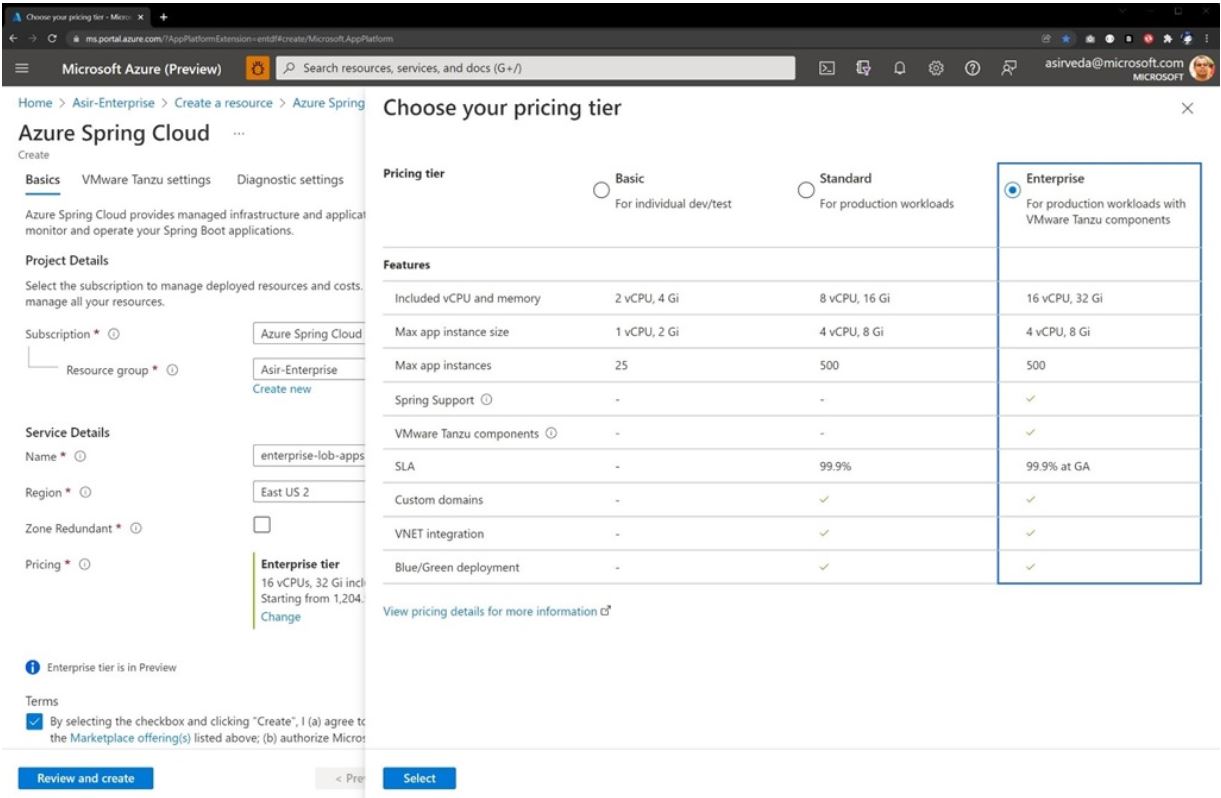 Azure Spring Cloud tier selection now includes Enterprise. Source: Microsoft.
Learn more about Spring Cloud Enterprise here.
From cloud to edge – observability in Azure
With customers continuing to transform their digital environments, existing infrastructure needs to be monitored, performance checked regularly and secure in order to maintain operational integrity.
With that in mind, Microsoft hopes that the introduction of Azure Monitor can deliver a simplistic, out-of-the-box solution that provides organisations with instant access to fulfil their pressing needs, namely effective alerts, customisable reports and optimal queries. It's been designed to monitor thousands of terabytes per day, providing reliable monitoring of large workloads, whether located in Azure, edge, multi-cloud environments or elsewhere.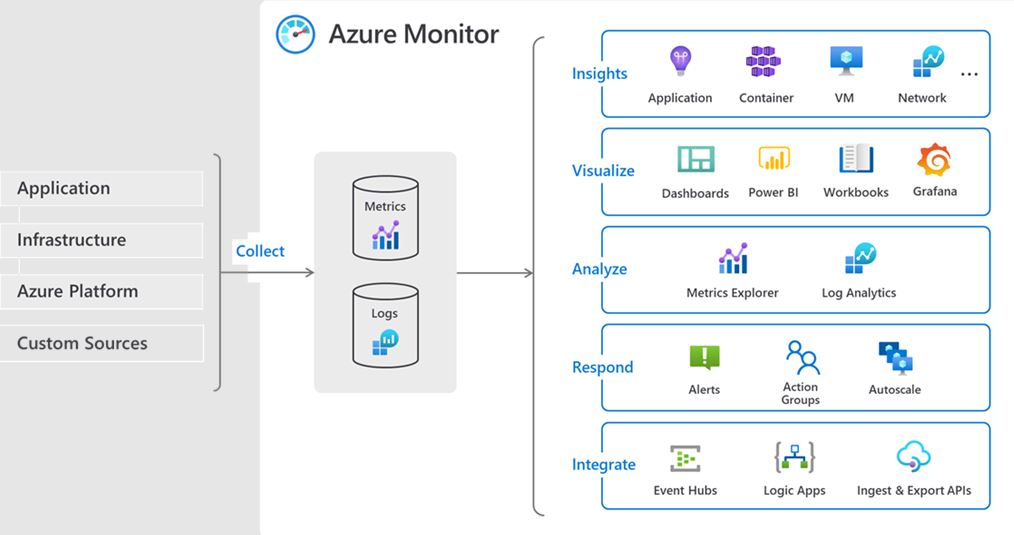 Azure Monitor. Source: Microsoft.
Find out more about Azure Monitor here.
New Azure solutions and services are on the way for operators
Microsoft are gearing up for the future of telecommunications with the release of new solutions and services for Azure for Operators. Thanks to ever-increasing levels of network cloudification opening doors for the future of consumer and business interactions with technology for both work and play, operators can begin to move away from legacy infrastructure and accelerate their network transformation plans.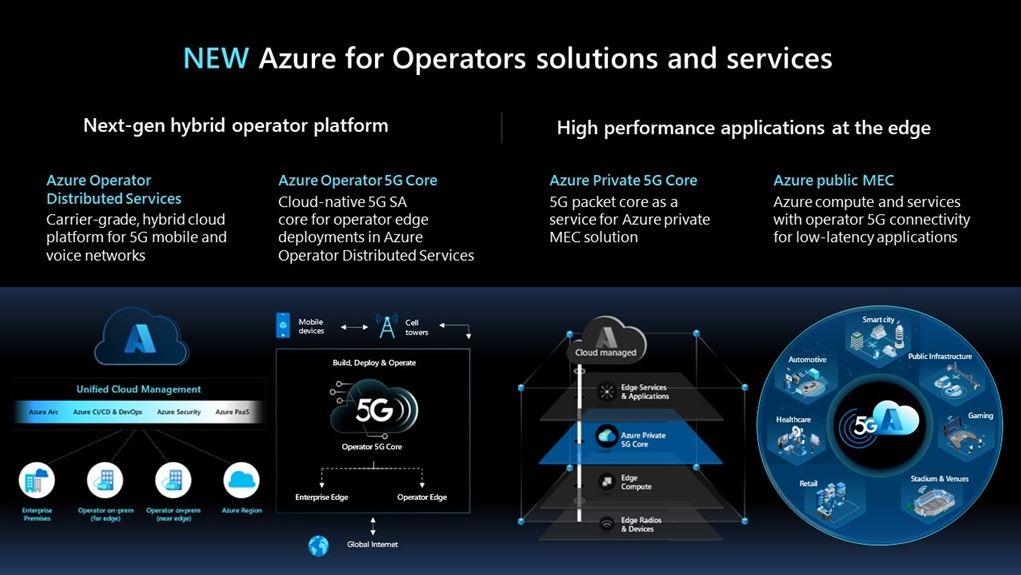 Azure for Operators. Source: Microsoft.
One of the service's key aims is to provide operators with the tools to modernise their networks, which will, in turn, optimise business operations whilst facilitating the delivery of new services quicker and in a more cost-effective fashion.
Find out more here.
Azure Cost Management and Billing updates
The latest update to Azure Cost Management and Billing has brought with it a raft of changes, including:
Anomaly detection preview for subscriptions
A chance to help shape the future of invoice reconciliation
See your total cost in the cost analysis preview
Group SQL databases and elastic pools
Rightsize to maximise your cloud investment with Microsoft Azure
Save big by using your on-premises licenses on Azure
General availability: Azure Key Vault increased service limits for all its customers
Generally available: Azure Monitor Diagnostic settings for Azure Storage
You can find out more here.
Azure Site Recovery extends recovery points retention
Microsoft has rolled out an update to its Azure Site Recovery system, allowing customers to retain recovery points for up to 15 days. This new support replaces the existing policy of recovery point retention up to 72 hours.
The support rollout means that recovery points will now be retained with a frequency of five minutes for the first two hours, at which point they will be 'pruned and stored at a lesser frequency.' Configuration will allow the entry of any value from between 0 to 15 days for any replication policy.
Find out more here.
Hotpatch for Windows Server 2022 Azure now available
Microsoft has announced the availability of Hotpatch for Windows Server 2022 Azure, offering the ability to install updates on virtual machines supported by Windows Server Azure Edition. Crucially, Hotpatch doesn't require rebooting once installations have been carried out and can decrease critical application downtime for workloads that run on Windows Server.
Hotpatch also brings with it:
Lower workload impact with less reboots
Faster deployment of updates as the packages are smaller, install faster, and have easier patch orchestration with Azure Update Manager
Better protection, as the Hotpatch update packages are scoped to Windows security updates that install faster without rebooting
Find out more about Hotpatch for Windows Server 2022 Azure here.
Windows 365 Enterprise: February 2022 updates
February brought with it two new, highly-requested features to Windows 365 Enterprise in the form of:
Azure AD Join Windows 365 Cloud PC support
Localised first-run experience
The former, noted as being most desired by users means that organisations no longer require an existing Azure subscription in order to provision Cloud PCs for users; just Azure Active Directory users.
The latter, part of Microsoft's continuing support for Windows 365 customers, expands the list of languages available for selection when creating Cloud PCs for users, along with the option to choose region, e.g., English (UK or US).
Find out more about these features here.
In other news:
Announcing the public preview of Microsoft Azure Payment HSM service
Azure Monitor Log Analytics data export is generally available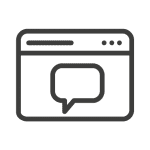 Join us for a 45-minute introductory session to Azure Hybrid Cloud including common customer challenges, key benefits of the solution, and an insight into Microsoft's hybrid technologies.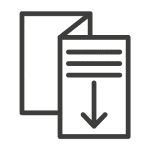 Are you new to Azure? Keen to refresh your memory? Grab a cuppa and take a deep dive into the world of Azure with our free, downloadable beginner's guide to Azure.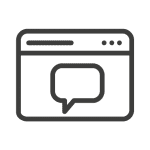 Did you enjoy the latest Azure News? Grab yourself a coffee and have a read of last month's newsletter to make sure you are kept updated and didn't miss anything.