Optimise your Azure workloads with the new Azure Advisor Score
Azure Advisor Score helps you understand how well your Azure workloads are following best practices, assess how much you stand to gain by remediating issues, and prioritise the most impactful recommendations you can take to optimise your deployments.  
The capability enables you to get the most out of your Azure investment using a centralised dashboard to monitor and work towards optimising the cost, security, reliability, operational excellence, and performance of your Azure resources by helping you:  
Assess how well you're following the best practices defined by Azure Advisor and the Microsoft Azure Well-Architected Framework

Optimise your deployments by taking the most impactful actions first

Report on your well-architected progress over time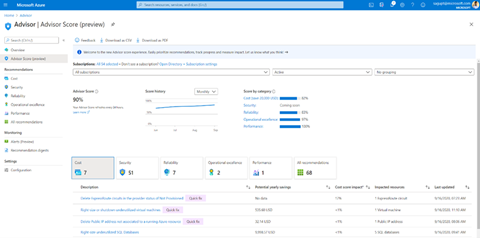 Azure Advisor Score. Source: Microsoft
Lower prices and more flexible purchase options for Azure Red Hat OpenShift
Back in 2019 Microsoft and Red Hat launched Azure Red Hat OpenShift, designed to help users build, deploy and scale apps on OpenShift with confidence. In October Microsoft, in collaboration with Red Hat, announced they are:
Dropping the price of Red Hat OpenShift licenses on Azure Red Hat OpenShift worker nodes by up to 77%
Adding the choice of a three-year term for Reserved Instances (RIs) on top of the existing one-year RI and pay as you go options, with a reduction in the minimum number of virtual machines required
Increasing the Service Level Agreement (SLA) to 99.95%
Keen to find out more about the improvements, plus how Red Hat OpenShift helps developers and IT operators? Have a read of the announcement here.
Microsoft announces the public preview of Watchlist feature in Azure Sentinel
Azure Sentinel watchlists enable the collection of data from external data sources for correlation against the events in your Azure Sentinel environment. Once created, leverage watchlist in your search, detection rules, threat hunting and response playbooks. Common scenarios for using watchlists include
Investigating threats and responding to incidents quickly
Importing business data
Reducing alert fatigue
Enriching event data
Keen to find out more, get a taste for what additional features are coming, or create a new watchlist? Click here.
. 
Azure Cost Management + Billing updates
No matter the size of your business it's important to know what you're spending, where, and how you can reduce those costs. This is where Azure Cost Management + Billing comes in. Here are some of the latest improvements and updates based on user feedback:
And that's not all. Head over to the blog for all the new updates.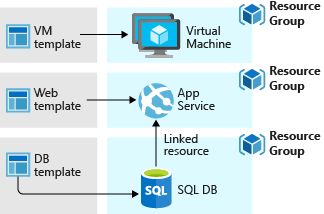 An example of an ARM template. Source: Microsoft
Microsoft Azure AD gains machine learning hooks to detect password spray attacks
In October Microsoft introduced us to their latest credential compromise detection capability which uses machine learning technology and global signal to create accurate detection of a nuanced attack called "password spray." Azure Active Directory (AD) Identity Protection customers will see this new risk detection in the portal and APIs for Identity Protection.
IN OTHER NEWS:
Enabling resilient DevOps practices with code to cloud automation
Zone Redundancy for Azure Cache for Redis now in preview
Introducing the Microsoft Azure Modular Datacenter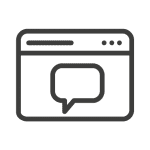 Missed last month's newsletter?
You can catch up on the Azure highlights from September below.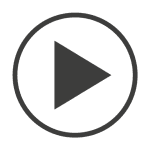 Interested in migrating to Azure but not sure where to start? Here's our lessons learned and must-do activities.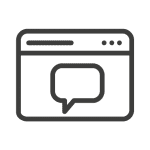 Discoveries and recommendations from our deployments, automations and configurations of Windows Virtual Desktop.