It's 2020 – not only a new year, but a new decade! To help us come to terms with the shock that we blinked, and the past decade flew by we sat down with Andy, Julian, Russ, and Richard, to share fond memories and think about what the next decade might bring in terms of Cloud, Data, and DevOps.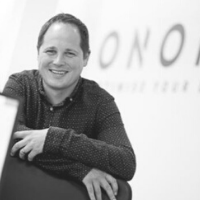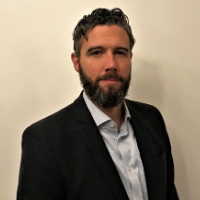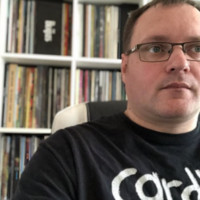 Russ McKendrick
Practice Manager (SRE & DevOps)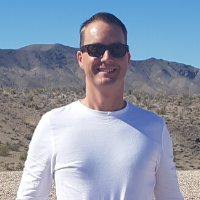 Richard Bowles
Technical Director
It might be January 2020 now, but can you remember what you were doing this time 10 years ago?
Andy
In January 2010 I had just had board approval to build a shared "cloud" platform focused on running web applications with critical databases at a company called Quantix. It's a small world as the platform was being built in Node4's Derby Datacentre… and a decade later I now work for them!
Julian
I was running the Data and Applications Practice at Quantix and was working the Sales team as hard as possible as it was the final year of working with our p/e backers before we sold the business to Interoute. Hard work but a really exciting time seeing the efforts of the previous years' coming to fruition!
Russ
I was Operations Manager for ForLinux, which became Reconnix which was acquired by Node4 in 2015.
Richard
Back in 2010 I was Head of Technology at Business Control Solutions plc (now BCS Consulting) managing Database and Infrastructure teams based in Peterborough and London.
What would you say has been the biggest lesson learnt in the past decade?
Andy
Let's keep it on a work related theme as my wife would probably like to point out I've learnt a lot of lessons. At the start of the decade I could see AWS starting to get serious traction and Azure only really launching their platform, but I was still selling hosting services in probably an arrogant fashion asking customers why they would rely on a book seller to run their business critical workloads. How wrong was I!
Julian
As technology gets more and more complex and there's ever more data available to everyone, the need to keep things simple is increasingly important. This applies whether in the context of marketing/messaging or in the context of systems and processes for delivering DBA Managed Services. Keeping things as simple as possible so customers can clearly understand what's being delivered is more important than ever.
Russ
Automate as much as possible, if a service has an API – learn to use it to do tasks consistently and quicker.
Richard
I've learnt a lot over the past decade, but I think my key takeaways have got to be embrace change, stay flexible, and develop strong working relationships.
What would you say has been the most influential technology over the past decade?
Andy
For me it's got to be the industrialisation of Web API's. To be honest it started in the previous decade when in 2006 Amazon launched S3 and then EC2 which were just Restful API's, Amazon didn't launch a web interface for 3 years. It wasn't until the new decade after mobile API development advances following the launch of the iPhone 3G and the App Store, where Web APIs really got going. Come 2012 you had the convergence of web, social, a scalable cloud backend and mobile devices. Modern Web API's underpin modern technology and they have opened up a whole new world of obtainability to develop transformational apps.
Julian
Without stating the obvious, the rapid development of cloud computing has had a huge impact. 10 years ago, businesses had significant concerns relating to data security and sovereignty when looking at cloud platforms; these concerns have all but gone and it's now more a case of when and how a public cloud or hybrid environment will be used.
Russ
Public clouds such as Microsoft Azure and Amazon Web Services, at the beginning of the decade I was ordering physical servers – which had to be built, shipped, manually configured, racked and wired – a process which sometimes took weeks, now I can spin up more powerful servers and deploy applications in less than a minute.
Richard
Hands down it has to be infrastructure virtualisation.
What's the biggest customer trend you've seen over the past decade?
Andy
I have to say cloud computing – a book seller disrupted my entire blooming industry!
Julian
From a commercial perspective, the big change over the past decade is how customers have now done significant research on what solution they want to buy before ever contacting a potential supplier. This has fundamentally changed how the sales and marketing teams work as customers have often already gone through 70% of their buying process on their own volition and hence the huge increase in use of social media to enhance useful messaging.
Russ
This is starting to be a common thread in my answers but automation and public cloud which has people starting to care less and less about the availability of individual servers and more about the uptime of their applications as a whole. Having the confidence to remove and add servers in production without worry of downtime is a real eye opener to most customers.
Richard
I've noticed a common theme among the clients I work with is the shift of database services from in-house support to outsourced fully managed database services.
Final question – if you had to predict something for the next decade what would it be?
Andy
In the past we have seen large data aggregation trends following improvements in Business Intelligence Tools and organisations looking to join datasets for reporting purposes. This has traditionally been on-premise using data warehousing, which was an expensive and complicated investment for a dashboard and flashy report. I can see history repeating itself within my Azure customer base and there is a second wave of data aggregation again into data warehouses in the cloud but also leveraging cheaper data lake storage and rather than expensive ETL, using tools such as databricks. The carrot for this major data transformation is the powerful tooling available in Azure and in particularly Cognitive services, the return on the consolidation is huge, there a standard operating platform where you know there is a raft of tools that all are pre-integrated, and you only get charged per operation. So my prediction is a major move away from in-house data warehouses to cloud data platforms for the mainstream mid-market and new AI capabilities leveraging this data driving a new age of corporate intelligence.
Julian
More and more automation – this has always been a buzzword and Oracle told the world that Enterprise Manager would automate a lot of the DBA tasks way before 2010 but as systems and applications move increasingly to public cloud platforms, there will be access to so much more platform development and functionality driven by machine learning and AI.
Russ
Containers and Kubernetes will continue to gain more traction over the next few years. Kubernetes has helped introduce consistency across many very different platforms such as Microsoft Azure, Amazon Web Services, private clouds using VMWare and even local machines like laptops – bundling applications will get easier and more intuitive with tools like Helm becoming more mature and specifications such as the Cloud Native Application Bundle being developed in the open.
Richard
I have two predictions for the next decade. First up is the growth of serverless databases, secondly I strongly believe we'll see more and more Database Administrators becoming Data Engineers.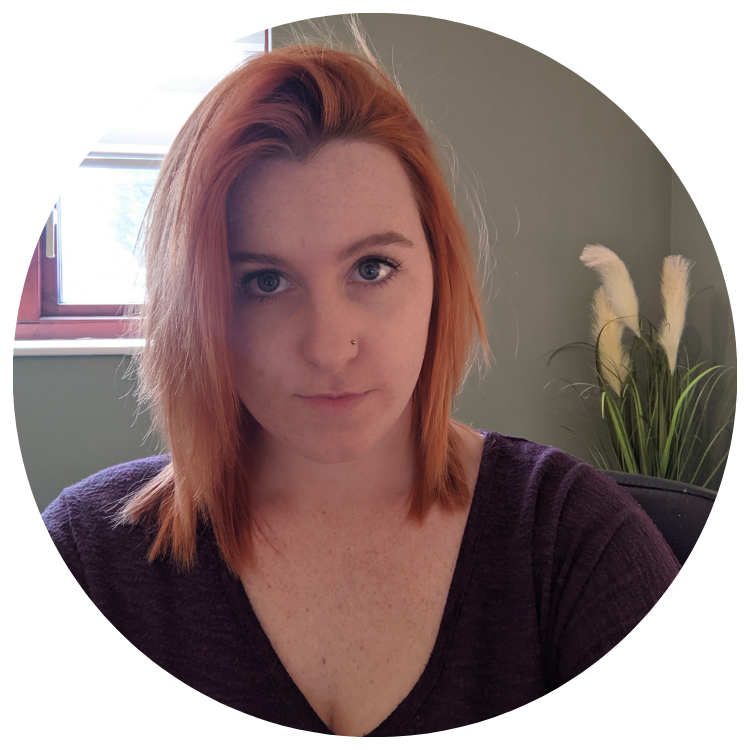 Izzi Fuller
Digital Marketer
Izzi has worked in marketing for the last five years and currently heads up the N4Stack marketing team. She spends her days buried in SEO, content writing, web editing, campaign strategy, analytics, and anything else that's thrown her way.
In her spare time you'll find Izzi with her two dogs, Gatsby and Dexter, lost in a book, or in a different country soaking up the sun and the sights. Find out more about Izzi here.