MICROSOFT AZURE
SUPPORT FOR MICROSOFT SQL SERVER 2008/R2 COMES TO AN END
July 9th marked the last day of SQL Server 2008/R2 support. In an ideal world we would all migrate our server applications to Azure, however there are options for those users that need to remain on SQL Server 2008/R2, including an additional 3 years of Extended Security Updates (ESUs).
Microsoft are offering ESUs on Azure VMs at no additional charge above the cost of the virtual machine, or by purchasing an ESU subscription for on-premises or hosted environments. More information on the options you have if you want/need to remain on SQL 2008/R2 can be found here.
ANNOUNCING THE PREVIEW OF AZURE DATA SHARE
It's become a common practice to share data outside of organisational boundaries however sharing this data in a simple and governed way can be challenging. To enable enterprise collaboration Microsoft have unveiled Azure Data Share Preview, a new data service for safely sharing big data with external organisations in Azure Blob Storage and Azure Data Lake Storage.
You can have a read of the opportunities Azure Data Share opens up here.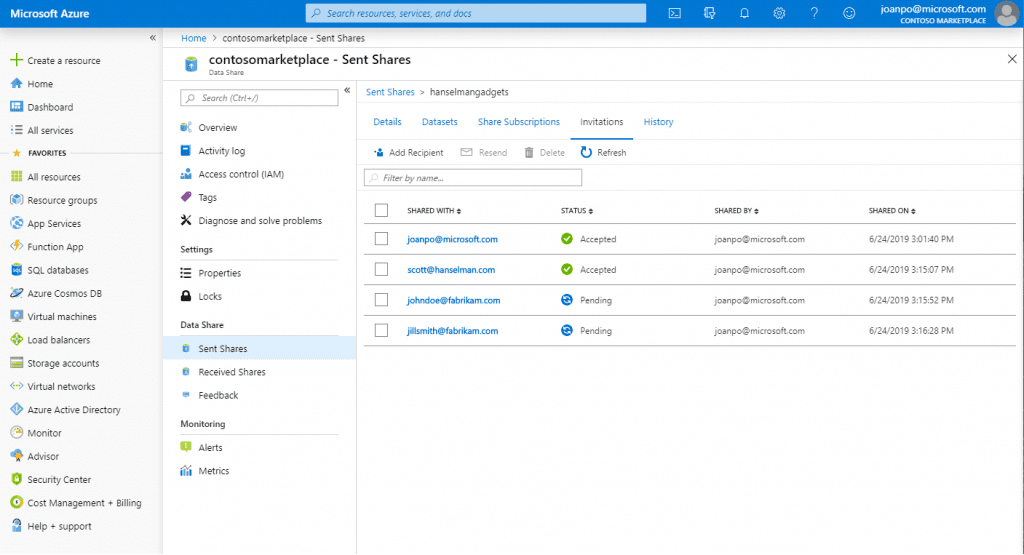 Azure Data Share. Source: Microsoft
ASSESS THE READINESS OF SQL SERVER DATA ESTATES MIGRATING TO AZURE SQL DATABASE
In July Microsoft announced that Azure database target readiness recommendations have now been enabled. What does this mean? It means migrating your SQL Server instances and databases to Azure SQL Database has never been easier. The new feature allows you to identify the servers and databases that are fully ready for migration, or require minimal effort to prepare for migration, easing and accelerating your efforts.

Azure 'Assessed Database' view. Source: Microsoft
INTRODUCING THE MICROSOFT CLOUD ADOPTION FRAMEWORK FOR AZURE
The Microsoft Cloud Adoption Framework for Azure provides end-to-end guidance, best practices, documentation, and tools that cloud architects, IT professionals, and business decision makers need to successfully achieve their objectives. Using the Cloud Adoption Framework for Azure best practices, organisations can better align their business and technology strategies to ensure success. 
Using this framework, you'll be able to:
Realise your business objectives by identifying opportunities for your organisation in the cloud.
Prepare for the cloud by identifying ways to help your organisation with technology changes that will improve business outcomes and by preparing existing digital resources to move to the cloud.
Migrate your digital assets to the cloud and optimise them and your operational processes with innovative cloud-based technologies.
INTRODUCING THE NEW AZURE MIGRATE
Described as 'a hub for your migration needs', Azure Migrate has evolved to provide a streamlined, comprehensive portfolio of Microsoft and partner tools to meet migration needs in one place. Some of the new features include:
Guided experience for the most common migration scenarios such as server and database migration, data movement to Azure with Data Box, and migration of applications to Azure App Service
Feature-based grouping and choice of Microsoft and partner tools for the typical phases of the migration process—discovery, assessment, and migration
Powerful Server Assessment and Server Migration capabilities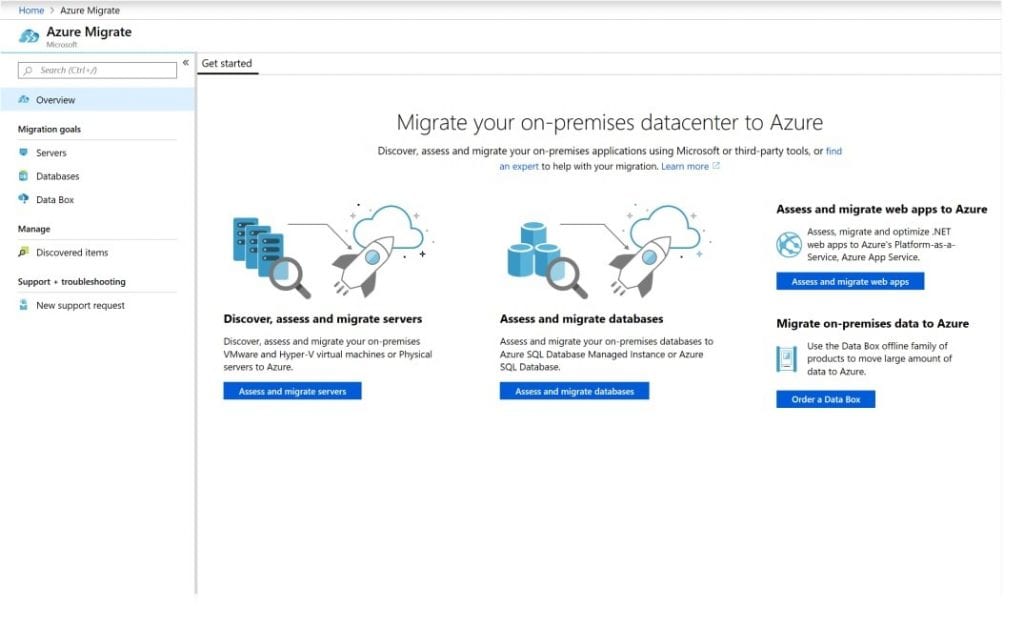 Integrated application, server and database migration. Source: Microsoft
MONGODB TO COSMOS DB ONLINE AND OFFLINE MIGRATIONS NOW GENERALLY AVAILABLE
In July Microsoft announced the general availability of Azure Database Migration Service support for online and offline migrations of MongoDB to Cosmos DB. With online migrations, businesses can migrate their databases to Azure while the databases continue to be operational. This means that migrations can be completed with minimum downtime for critical applications, limiting the impact to service level availability and inconvenience to end customers.
NEW AZURE AD CAPABILITIES HELP YOU ELIMINATE PASSWORDS AT WORK
According to an announcement from Microsoft, 81% of successful cyber attacks begin with a compromised username and password. As a result, Microsoft have been working on more effective security mechanisms and last month they announced the public preview of FIDO2 security keys support for seamless, secure, and passwordless access to all your Azure AD connected apps and services. To help you get started on your passwordless journey Microsoft have rolled out a ton of public preview capabilities, including:

Using FIDO2 security keys to authenticate Azure AD-joined Windows 10 devices. Source: Microsoft
AZURE MONITOR FOR CONTAINERS WITH PROMETHEUS NOW IN PREVIEW
Following requests to funnel Prometheus (a popular open source metric monitoring solution) data into Azure Monitor Microsoft have announced that Prometheus integration with Azure Monitor for containers is now in preview, bringing together the best of both worlds. Get started here.
IN OTHER NEWS:
Azure DevOps Server 2019 Update 1 RC1
Introducing proximity placement groups
Update to Azure SQL Database serverless provides even greater price optimisation
Azure IoT Edge Jenkins plugin is now generally available
Large storage for Azure Database for PostgreSQL now in preview
Large storage for Azure Database for MySQL now in preview
PostgreSQL 11 is now generally available in Azure Database for PostgreSQL
Azure Data Box Heavy is now generally available
Microsoft sinks $1B into OpenAI to build 'supercomputer AI' for Azure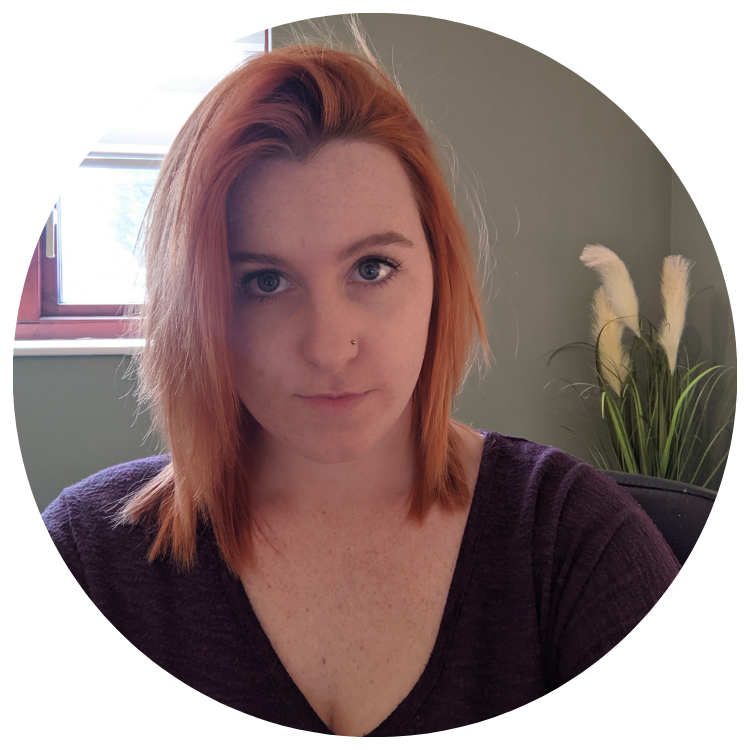 Izzi Fuller
Digital Marketer
Izzi heads up the N4Stack Marketing function and loves getting stuck into writing - whether its a blog, collateral or website content.
She took a leap into the world of Data, DevOps and Cloud after previously working with SaaS in the pharmaceutical industry and healthcare prior to that.
Get to know more about Izzi here.