The launch of SQL Server 2008 created a significant turning point where Microsoft customers could be confident their critical applications would operate in a scalable and resilient environment. End-users and application developers alike started to use SQL Server 2008 as a viable alternative to Oracle and hence the market today is full of key workloads running on this platform.
As always with the Microsoft support pattern, customers have a 10-year window to remain up-to-date. There's the initial 5-year period of Mainstream Support where Microsoft will actively support the software with bug fixes and security updates. Thereafter, there's a 5-year stretch of Extended Support where you'll be provided with security updates only.
As such, the Extended Support for SQL Server 2008 (& r2) is due to expire on 9th July 2019. So why does this matter if you're happily running your critical applications on SQL Server 2008? For many customers, the lack of ongoing security patches will be the tipping point that will force a decision to modernise the environment. Any customers with a GDPR focus, for example, won't want to run on de-supported software.
To date, customers have three options to address this:
Continue using the de-supported software. If you can live without security patches, the likelihood is your 2008 environment will perform perfectly well
Agree a Custom Support Agreement with Microsoft to get access to ongoing Extended Support (although this is typically cost prohibitive)
Upgrade to a contemporary database version such as SQL Server 2017
However, Microsoft made an interesting announcement earlier this year that provides a 4th option which will likely look very attractive to a lot of customers…
Move your SQL 2008 VMs to Azure and continue to receive Extended Support for a further 3 years (including those all-important security patches)
Of course Microsoft are offering this as a trojan horse to encourage customers to accelerate the migration of workloads to Azure and it does offer a great opportunity to simply lift and shift workloads with little risk and effort. For customers that want to modernise their database environments at the same time, the recently announced Azure SQL Database Managed Instance will be well worth a look as it provides a highly automated PaaS based service (this is currently in preview and is expected for general release availability later this year).
So, if you're running SQL Server 2008 and are concerned about future security audits, talk to us, or visit our SQL Server End of Support page to find out more about the options that are available for both on-premise and cloud deployments.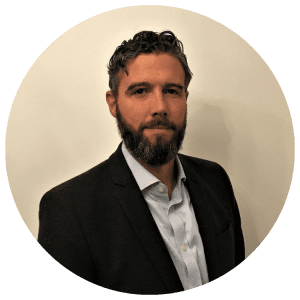 Julian Boneham
Director
Julian brings over 20 years of experience having started his career in the UK's Oracle distribution channel in 1997.
He co-founded Onomi in 2015 and, following Onomi's acquisition by Node4 in 2017, he co-founded N4Stack.
He's working hard towards taking over the Database Managed Services world and we think he's doing a pretty good job!
Get to know Julian better here.