MICROSOFT AZURE
NEW OPPORTUNITIES FOR APPLICATION MODERNISATION
Microsoft have announced that Windows Server Containers in Web App are now available in public preview. The preview enables the opportunity to lift and shift to PaaS and install custom dependencies, as well as offering relaxed security restrictions and the option for third-party application migration.
With the introduction of Windows Container support, they've also added three new premium SKUs exclusively for App Service Plans applications deployed using Window.

In other Azure(y) Container(y) news, following the launch of AKS in June, The Register has been reporting of a few user frustrations with the service, so it looks like a few teething issues at least with the support experience.
ENTERPRISE LINUX GETS AN AZURE TUNE UP
Microsoft and SUSE have collaborated to create a custom-tuned kernel for SUSE Linux Enterprise Server 15 on-demand instances. The tune-up will consume less RAM, boost faster and increase network throughput by up to 25%.
MICROSOFT ANNOUNCES GENERAL AVAILABILITY OF AZURE MANAGEMENT GROUPS
All Microsoft customers, regardless of subscription type, now have access to Azure Management Groups which allow you to organise your subscriptions and apply governance controls to your management groups.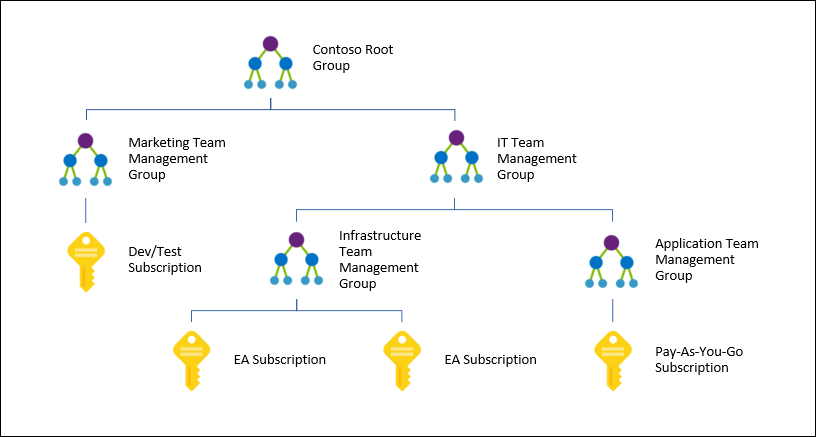 Example of creating a hierarchy for governance using management groups. Source: Microsoft
AZURE ADVISOR IS STRENGTHENED BY ADDITION OF NEW RECOMMENDATIONS
Microsoft has announced the addition of several new recommendations to their Azure Advisor service including savings of up to 80%, reduced DNS time-to-live and the option to include technical support in your support plans.
IN OTHER NEWS:
Microsoft rolls out Azure Stack for Azure Government, getting the edge on AWS
Azure AD Connect configuration for PingFederate now generally available
Release of Ethereum Proof-of-Authority on Azure announced
Microsoft plans to open source Open Network Emulator
AMAZON WEB SERVICES
AWS GENERALLY RELEASES AURORA SERVERLESS MYSQL
Last year AWS announced the preview of Aurora Serverless. This month they announced that Aurora Serverless for MySQL is generally available and essentially means you don't have to worry about instances or scaling, and you only pay for what you use, instead of paying a generic subscription.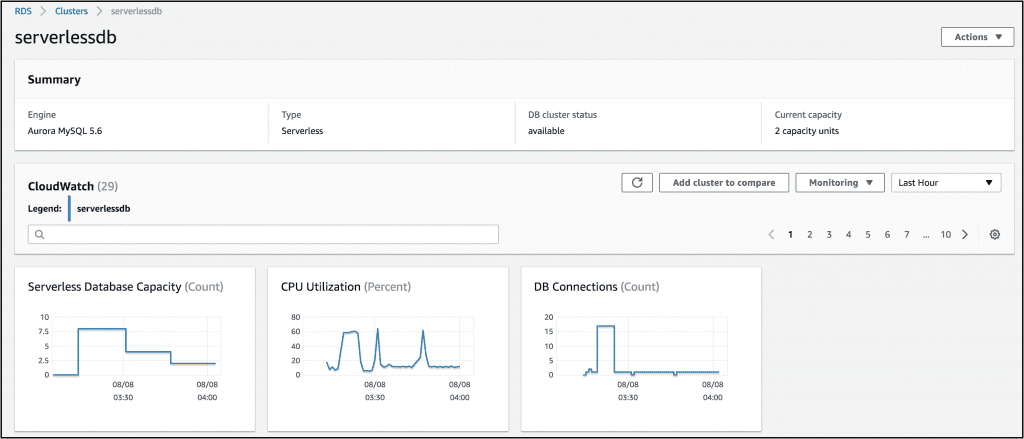 Example of a Serverless Aurora cluster. Source: Microsoft
See how to launch your Serverless Aurora cluster here.
AUTOMATE DATABASE MANAGEMENT WITH AMAZON RDS ON VMWARE
AWS and VMware are bringing the ease of set up, operation and scaling databases in AWS to on-premises and in hybrid environments with their announcement of Amazon RDS on VMware. The service is designed to automate all database management regardless of where the database is deployed and will support Microsoft SQL Server, Oracle, PostgreSQL, MySQL, and MariaDB databases.
INTRODUCING T3 INSTANCES FOR AMAZON EC2
AWS promises up to 30% better price performance over T2 instances and unlimited bursting by default in their announcement of the availability of T3 Instances for Amazon EC2.
AWS GREENGRASS UPDATED TO SUPPORT C EXECUTABLES
The latest AWS Greengrass version allows you to deploy executables written in C, C++ and any other language that supports importing of C libraries. The update also allows you to change the queue size for locally stored MQTT messages, configure the maximum reconnect period for a disconnected device, and offers improved messaging throughput performance.
ANNOUNCING TWISTLOCK 2.5
Amazon have just signed off on Twistlock 2.5, promising to be the first cloud-native forensics platform while increasing compliance and making Amazon's serverless capabilities generally available. All this on top of Twistlock's original promise of securing your containers and modern applications against next gen security threats.
IN OTHER NEWS:
AWS S3 bucket shows vulnerabilities again
Amazon cuts the price of AWS Lightsail in half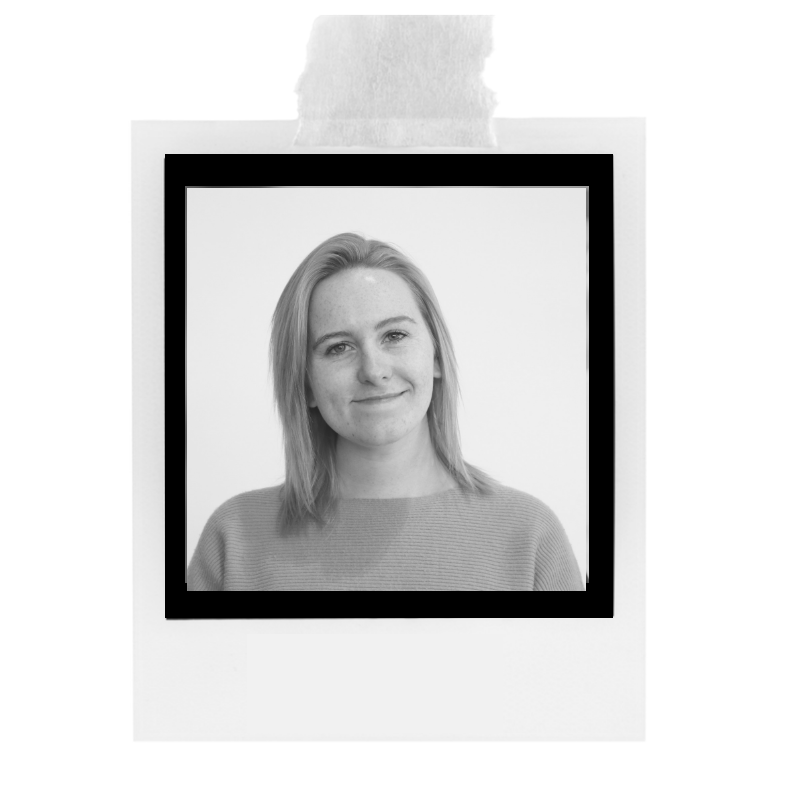 Izzi Fuller
Digital Marketer
Izzi heads up the N4Stack Marketing function and loves getting stuck into writing - whether its a blog, collateral or website content.
She took a leap into the world of Data, DevOps and Cloud after previously working with SaaS in the pharmaceutical industry and healthcare prior to that.
Get to know more about Izzi here.