New Windows Virtual Desktop capabilities now generally available
During the pandemic we've seen a huge growth in remote working and as a result, the need for secure, flexible, and reliable remote desktop services has also increased. Microsoft have worked hard to accelerate development on Windows Virtual Desktop (WVD) and recently announced that Azure portal integration and audio/video redirection (A/V redirect) in Microsoft Teams are now generally available.
You can read more about these new capabilities here.
Introducing the Microsoft Azure Well-Architected Framework
Following industry standards and terms, the Azure Well-Architected Framework provides a set of Azure architecture best practices to help you build and deliver great solutions.
The framework is divided into five pillars of architectural best practices: cost management, operational excellence, performance efficiency, reliability, and security. These pillars help you effectively and consistently optimise your workloads against Azure best practices and the specific business priorities that are relevant to you or your customers' cloud journey.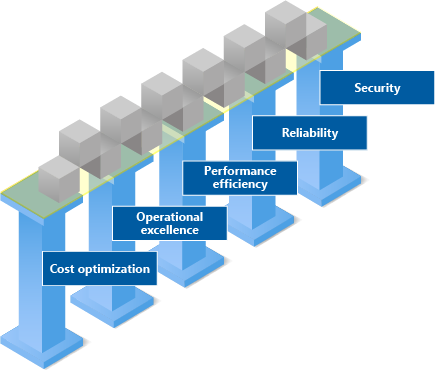 The Azure Well-Architected Framework five pillars. Source: Microsoft
Get started with the Azure Well-Architected Framework:
Azure Cost Management + Billing updates
Each month Microsoft listen to their customers feedback on what's working, and what's not, in Azure Cost Management + Billing. Following last month's feedback, the following improvements and updates have been announced:
Drill into empty fields and untagged resources in cost analysis
Show billing menu items on the Cost Management menu
Save more on VMs with five-year Hybrid Benefit reservations
Reduce your Data Lake storage costs with the new, low-cost Archive tier
Save on storage costs with ephemeral OS disks
Do a deeper dive into the new improvements and updates here.
8 ways to optimise costs on Azure SQL
The Azure SQL family of database services are designed to help businesses cost-effectively adapt and scale to rapidly changing conditions. Last month Microsoft shared their top 8 ways you can optimise your data spend, with savings available wherever you are in your digital transformation journey.
Maintain business continuity in the cloud with free SQL Server licences
Shift capex to opex with SQL Server on Azure Virtual Machines
Protect your data with free security updates
Boost productivity with fully managed Azure SQL database services
Use your SQL Server licences for discounted rates on Azure
Optimise costs through better insights
Pay only for the resources you use
Commit upfront and lock-in rates for up to three years
Interested in more details around these 8 top tips? Have a read of their blog here.
Introducing Project Freta
Security is a key priority for everyone, regardless of where you're at on your Azure journey, and the term 'undetected malware' sends shivers down all our spines. Incubated at Microsoft Research, Project Freta is a roadmap toward trusted sensing for the cloud that can allow enterprises to engage in regular, complete discovery sweeps for undetected malware.
Read the full announcement for more details on Project Freta.
Azure Firewall Manager is now generally available
As of last month, Azure Firewall Manager is now generally available and includes Azure Firewall Policy, Azure Firewall in a Virtual WAN Hub (Secure Virtual Hub), and Hub Virtual Network. In addition, Microsoft have introduced several new capabilities to Firewall Manager and Firewall Policy to align with the standalone Azure Firewall configuration capabilities:
Threat intelligence-based filtering allow list in Firewall Policy is now generally available.
Multiple public IP addresses support for Azure Firewall in Secure Virtual Hub is now generally available.
Forced tunnelling support for Hub Virtual Network is now generally available.
Integration of third-party SECaaS partners are now generally available in all Azure public cloud regions.
Support for domain name system (DNS) proxy, custom DNS, and fully qualified domain name (FQDN) filtering in network rules using Firewall Policy are now in preview.
To find out more about the new capabilities click here.
Announcing the general availability of Azure shared disks and new Azure Disk Storage enhancements
In July, Microsoft announced the general availability of shared disks on Azure Disk Storage which enables you to more easily migrate your existing on-premises Windows and Linux-based clustered environments to Azure. They also announced important new enhancements for Azure Disk Storage to provide you with more availability, security, and flexibility on Azure.
You can have a read of the full announcement here.
Save up to 52% when migrating to Azure Databricks
Azure Databricks offers reduced costs, increased agility, and enhanced security and collaboration. To make it easier for customers to modernise their on-premises Spark and big data workloads to the cloud, Microsoft have announced a new migration offer with Azure Databricks. The offer includes:
Up to a 52% discount over the pay-as-you-go pricing when using the Azure Databricks Unit pre-purchase plans.
Free migration assessment for qualified customers.
Click here to take advantage of the offers.
IN OTHER NEWS:
Azure Migrate now supports assessments for Azure VMware Solution
Deliver hybrid cloud capabilities with the next generation of Azure Stack HCI
Empowering health teams: Microsoft Azure IoT Connector for FHIR now in preview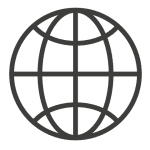 Our best-practice, accelerated approach to Azure adoption in-line with Microsoft's Cloud Adoption Framework (CAF).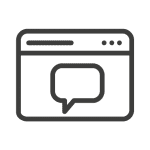 Enjoyed the latest Azure News? Grab a coffee and have a read of last month's newsletter to make sure you didn't miss anything.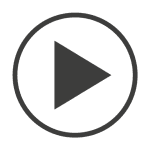 A deep dive into our experience of delivering hundreds of cloud migration projects, including lessons learned and must-do activities.