AZURE NEWS
WHAT'S NEW IN THE CLOUD ADOPTION FRAMEWORK (CAF)?
April saw a number of updates to the Cloud Adoption Framework documentation. One really useful change is bringing all the tools, templates and assessments together into one place. There has also been considerable work done on the Landing Zones guidance incorporating guidance on refactoring templates and incorporating Test Driven Development.
For more information on what's new to the CAF, click here.
CROSS REGION RESTORE FOR AZURE VMs SUPPORT USING AZURE BACKUP NOW IN PREVIEW
In April Microsoft Azure announced the preview of Cross Region Restore (CRR) for Azure VMs using Microsoft Azure Backup. What does this mean for you? It means you can now initiate back up data restores in a secondary region at will to mitigate real downtime disaster in the primary region for your environment. This makes the secondary region restores completely customer-controlled.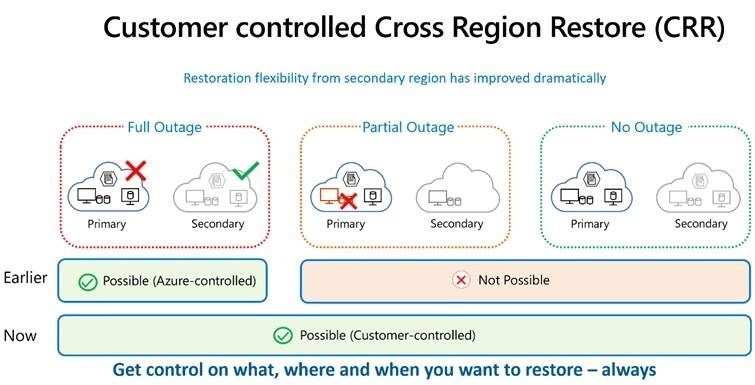 Customer controlled CRR. Source: Microsoft 
Key features available with the preview include: 
Self-service recoveries of secondary backed up data in a secondary region

 

Enables the ability to conduct disaster recovery (DR) drills for audit and compliance anytime

 

High availability of backup data during partial or full outages of an Azure region

 
You can read the full announcement here. 
ANNOUNCING GENERAL AVAILABILITY OF INCREMENTAL SNAPSHOTS OF MANAGED DISKS
Following the preview back in September, Microsoft Azure have now announced the general availability of incremental snapshots of Azure Managed Disks. Incremental snapshots are a cost-effective, point-in-time backup of managed disks. Unlike current snapshots, which are billed for the full size, incremental snapshots are billed for the delta changes to disks since the last snapshot and are always stored on the most cost-effective storage. 
You can have a read of the full announcement in more detail here. 
AZURE COST MANAGEMENT + BILLING UPDATES
Each month Microsoft Azure listen to the challenges we face when it comes to managing cloud costs and, based on our feedback, make improvements and updates to Azure Cost Management + Billing. April's improvements include:
Azure Spot VMs now generally available (enabling you to save up to 90% on interruptible workloads)
Save up to 49% with new 3-year reservations for Azure Database for MariaDB
Save up to 65% with new 3-year reservations for Azure Database for MySQL
Save up to 65% with Azure Dedicated Host reservations
Simplify Windows virtual machine management and save money with Azure DevTest discounts
Reduce user license costs with Azure DevOps multi-org billing
Automate cost savings with Azure Resource Graph
Monitor your reservation and Marketplace purchases with budgets
Azure Cost Management is now covered by the Federal Risk and Authorization Management Program (FedRAMP)
Read about the above improvements, and many more, in their blog.
IMPROVE PERFORMANCE AND COST WITH QUERY ACCELERATION FOR AZURE DATA LAKE STORAGE
According to Azure users, increased cost optimisation and increased performance are two of the most importance features of data lake architecture on Azure. Not ones to make us pick one or the other, Microsoft Azure have announced a new capability of Azure Data Lake Storage which improved both performance and cost.
Interested in finding out more? Have a read of their full announcement.
IN OTHER NEWS:
Announcing the general availability of Windows Server containers and private clusters for Azure Kubernetes Service
Azure & Red Hat expand hybrid management and data services for easier innovation anywhere
Get Azure News straight to your inbox
If you enjoyed the latest edition of Azure News pop your details into the form below and we'll send you future editions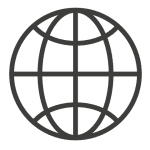 Our best-practice, accelerated approach to Azure adoption in-line with Microsoft's Cloud Adoption Framework (CAF).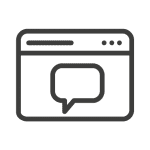 Enjoyed the latest Azure News? Grab a coffee and have a read of last month's newsletter to make sure you didn't miss anything.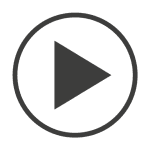 A deep dive into our experience of delivering hundreds of cloud migration projects, including lessons learned and must-do activities.