On the 16th/17th January I was lucky enough to get to attend Oracle Openworld. I'd never been before so didn't know what to expect, nor a clue about what the best 'strategy' was, more on that later!
I diligently went through the entire agenda before I went and marked all the things that interested me, and immediately discovered that unless I could split myself into 2 or teleport that I was going to have to compromise. Knowing my company's future direction gave me a good hint as to which I should choose in any clash, so I prepared myself for 2 days of wall to wall Oracle Cloud sales pitches! That was if I could even get in.
So, without further ado, let's start with…
THE QUEUES
Oh my. My poor photos taken in a split moment of utter horror and confusion cannot begin to show the enormity of the queues. Anyone who predicted Oracle would be dead come 2020 is probably to be ignored for any betting tips.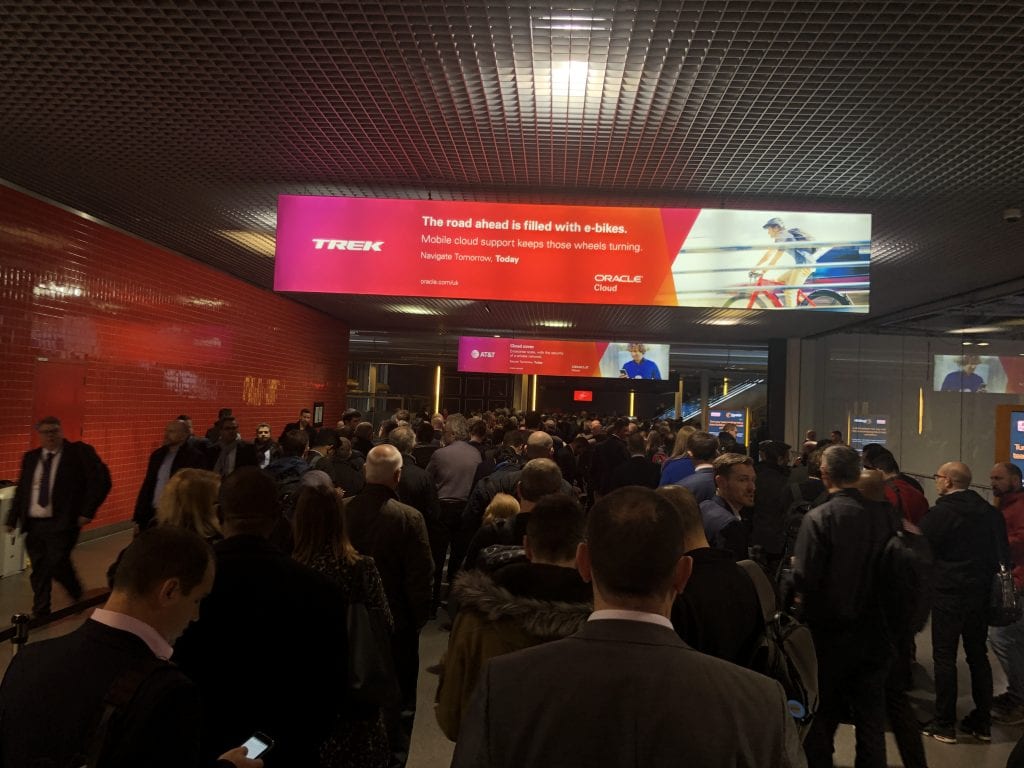 I queued for an hour to get in, missing 2 talks in the process (sorry Moncef Atouf). I queued to drop off my bag. I queued to get into every talk. I queued to get a free lunch (don't mind this so much ?). I queued to go to the toilet. I queued to collect my bag. It was like a poor mans Alton Towers with much more sales waffle.
Sigh.
However, it was definitely worth the hassle and if I go next year (please boss!) I'll be more prepared that I cannot just rock up at 8.56am for a talk at 9am!
THE CLOUD
As I've already hinted at, I went on gentle orders to get as much info about Oracle Cloud as I could. This wasn't hard given almost the entire event was geared towards this. Oracle have clearly made a huge strategic decision that the cloud and what it can offer customers is their only future. This is the absolute make or break for Oracle. If it doesn't come off, they are bankrupt. I don't say this lightly, and the event highlighted to me just how *good* Oracle Cloud is. They've had the luxury of being able to watch and learn from Azure and AWS over the last decade giving them the ability to invest in the right areas.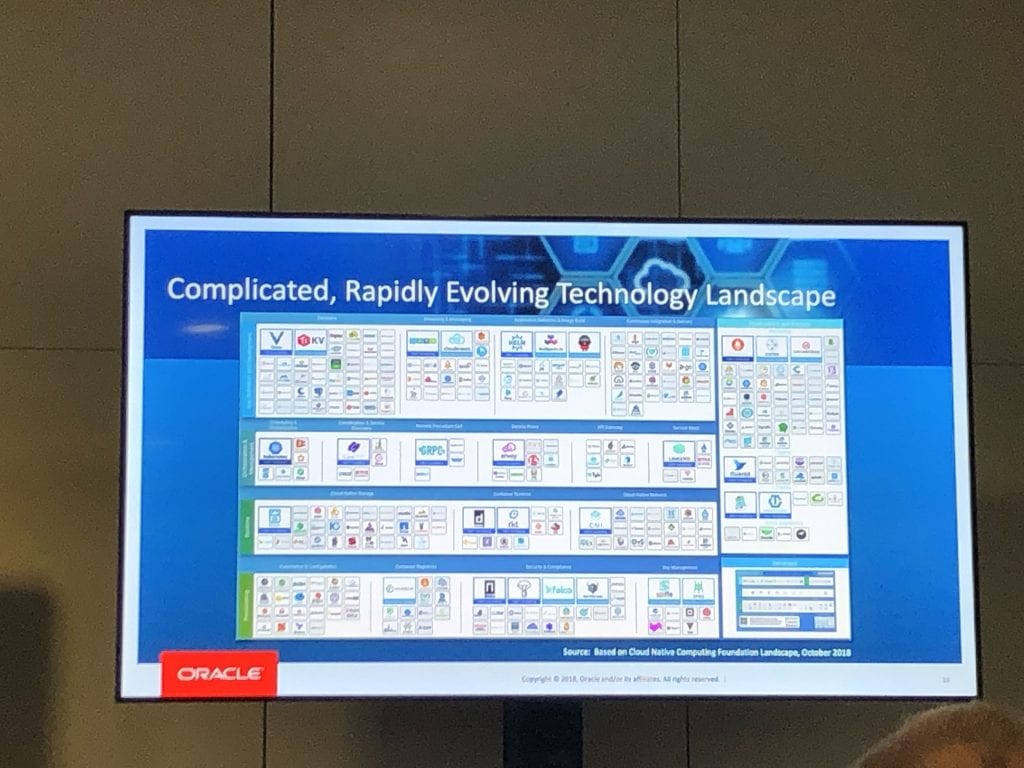 One of the talks I went to showcased the standard out-of-the-box level of cyber security that comes with Oracle Cloud as a part of your default offering. A fairly large airline had their backend systems within Oracle Cloud, but they had a third-party company run their online bookings. The booking system in normal use would only be accessed from the airline website and therefore the number of calls to it should near enough equal the number of hits to the main website. A few months ago, the Cloud Security monitoring automatically detected a huge mismatch in the number of hits, with the booking site getting almost a hundred times the traffic. Within a matter of seconds this traffic was isolated and blocked from getting through, within a few minutes the monitoring system had investigated where the traffic was coming from and identified it as not being 'human' due to manner in which the data was being entered on the system was too programmatical.
A security engineer then looked back at any hits that had been flagged as non-human on the airline website itself just before the attack and discovered a slightly higher than normal amount but not enough to indicate a botnet attack unlike the one against the booking site. The IPs were traced back to the HQ of one of the airline victim's competitors. When you book tickets online, the airline will 'hold' them for a short time while you go through the purchase page. So, once you've added them to your basket and begin the payment process they are flagged as unavailable for purchase by others. In turn this increases the price of the remaining seats as the airlines automated pricing system will assume high demand and will start charging more. What this botnet attack was doing was tricking the airline into thinking its seat were in high demand and therefore getting it to increase its prices without actually selling any seats so that it's competitor would sell more seats. Only routes on which this competitor operated were targeted! The original 'non-human' hits on the main website were the initiator getting enough details of the booking site to start the botnet running directly against the booking site.
Scary stuff huh? And yet out of the box this is the level of security support you get with Oracle. I was fairly impressed to put it lightly.
I'm not going into a sales pitch here, Oracle do that well enough themselves, but Oracle Cloud is absolutely worth another look. It has gone from being a half-baked Oracle Database storage solution and has, in my opinion, over-taken the big boys in what it can offer you. I'd say strongly, if you have any Oracle DBs or Apps in your organisation and you want to leverage Cloud, Oracle should be your first port of call. Trust me.
THE AWESOME
I know the whole idea of having partner organisations at Openworld is to sell things. If they don't make their product look incredible then I'd be quite concerned, but one pitch stood out to me more than any of the others. Imagine someone comes and says they can restore and recover a 100TB database to ANY point in time within your recovery window (which could be YEARS) within a few minutes you'd likely either spit out your tea or accuse them of lying. Well this was demonstrated in front of my own eyes today. Actifio is a product that uses a clever combination of 1 full database backup using your built-in backup tool (so RMAN for Oracle, but it supports almost any DB topology) and then its own proprietary algorithms to take snapshot incrementals at any data change point without putting any strain on the live DB. This 'gold copy' database can then be instantly cloned as many times as you like without ever using storage as it's all held and used logically offering full read/write on multiple clones at any one time. You can use the technique for incredible recovery techniques and strategy, but also you can start thinking of the backup data as something usable rather than just there 'in case'.
Can you imagine how different your DevOps world would look like if you could spin up an actual copy of your production database, completely data masked if needed, for your developers to use in under 5 mins? This isn't fantasy. This is a proven solution available now. I'm already going to propose a full business case and study into this technology for N4Stack as I think our customers minds will be blown positively if we can offer something like this as part of our managed service.
Expect a call next week Actifio.
SUMMARY
Oracle Openworld really was a massive learning curve for me. Knowing which talks to attend that I'd get value from as well as opening my eyes to all the new challenges and technology available. I'd strongly recommend it to all front-line techies. I wasn't sure if it would be pitched at my level or if I'd just get fed up of fantasy-land sales pitches, but I was genuinely surprised at the amount of useful information I've come away with.
My advice is don't try to fit in too much. On day 1 I attended 6 different talks and they all started to merge into one big mess. I could barely remember my name and that was before the beer in Shoreditch! Give yourself a break between talks and check both days to see if the same talk is on again – lots were duplicated on both days, so I could have relaxed a bit more.
Go and visit some of the smaller vendors and see how other people are doing things. In my industry we need to keep a close eye on others and try to get ahead of them and we can only do that by spying! As the phrase goes, there is no monopoly on good ideas so don't be so arrogant as to think your companies way is always best. Explore and learn.
It's all too easy to stay in our little bubble as it's warm and comfy in there, but things are changing more rapidly than is comfortable. I've not mentioned Autonomous Database in here as I'm still horrified by it and I need some time to cry in a corner before I can start blogging about it…
And I had to leave before Eddie Izzard. Pretty gutted there.
Here's to next year.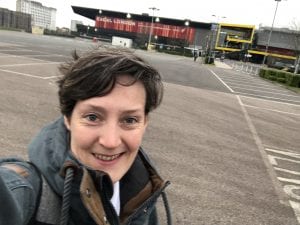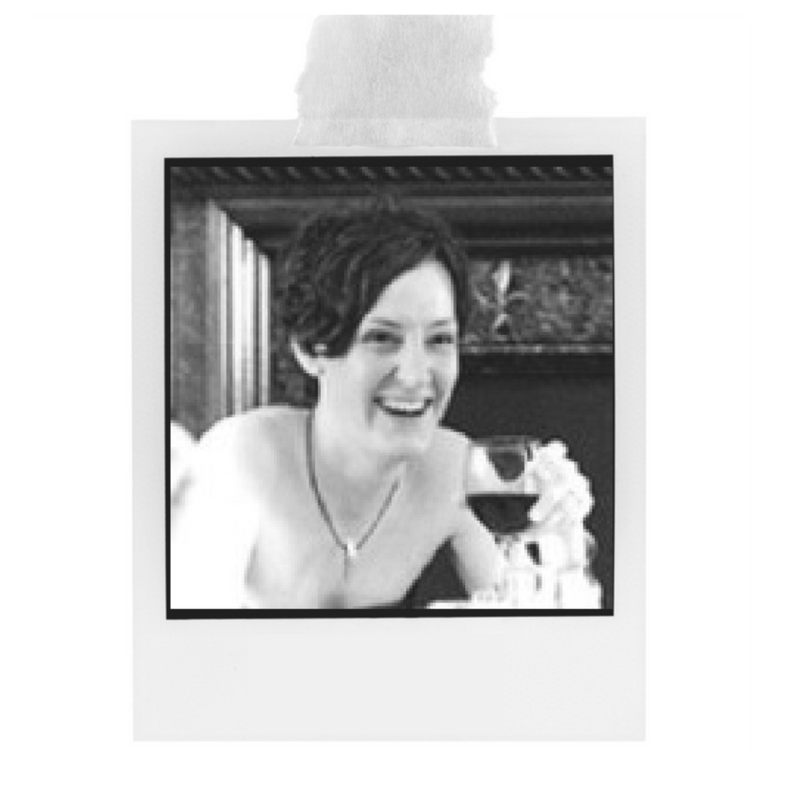 Kate Gawron
Database Consultant
Kate spends most of her time working with Oracle databases and products, but dabbles in MySQL and SQL Server when the need arises.
She enjoys researching and testing new solutions to see how they could benefit our projects, often testing to destruction!
To find out more about Kate click here!