Oracle SE2: What's changed?
With the release of Oracle Standard Edition 2 comes a number of significant changes. Here's a quick infographic to show the key changes.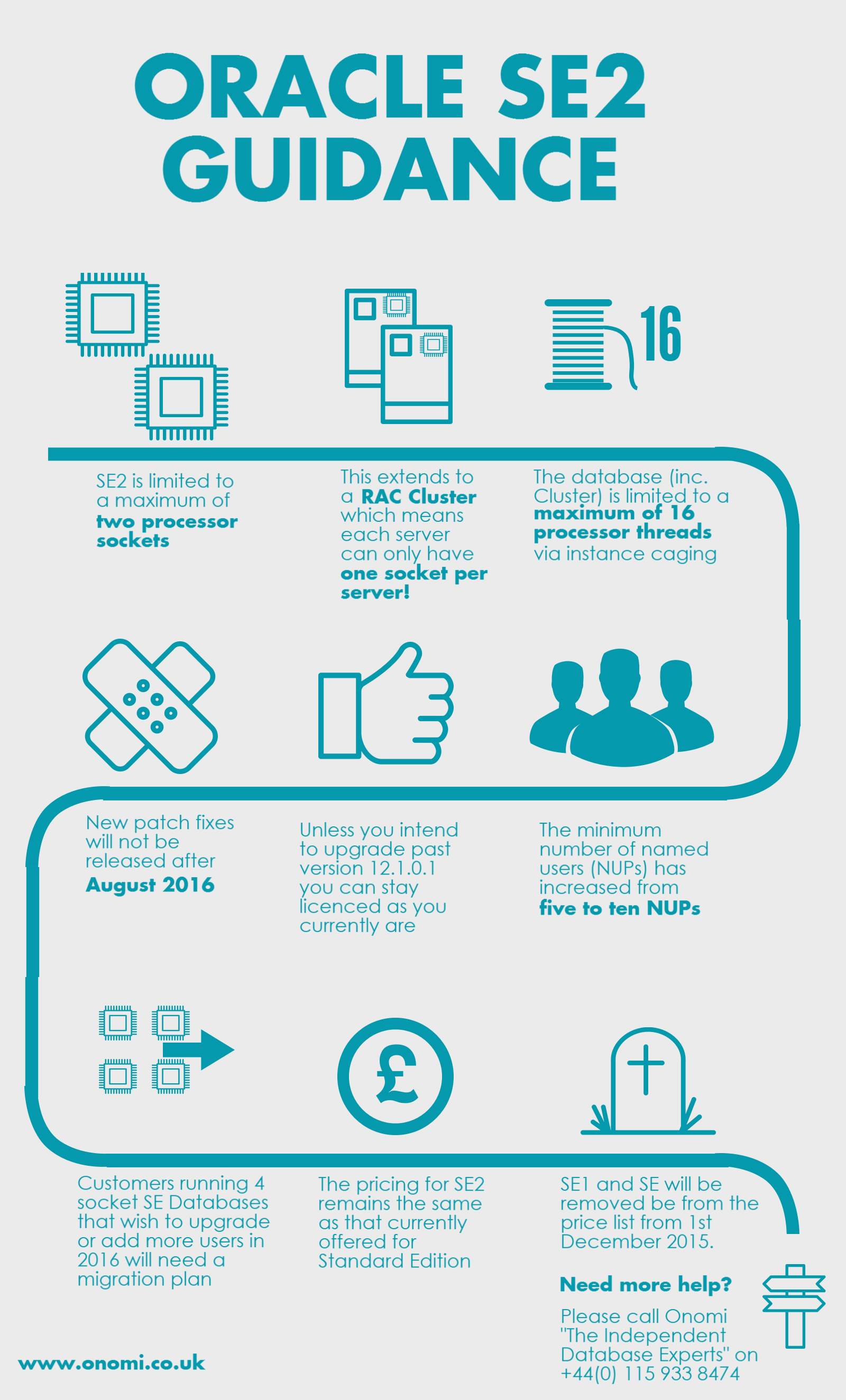 If you have any questions or need independent advice, please get in touch with us via 0115 933 8474 or use our contact form
here
.
Update 27th June 2018: Onomi: The Independent Database Experts has now been re-branded as N4Stack: The Digital Engineers. We're still as passionate and fun as we've ever been though!