AWS Service Capability
---
AWS consulting partner specialising in Big Data & Database technologies
N4Stack are a focused Amazon Web Services consulting partner. We pride ourselves on being experts in managing complex, mission critical databases on the cloud.
"AWS provides a wide range of product capabilities, spanning relational and NoSQL technologies. It continues to release new products to meet or exceed the market's demands"
Operating AWS databases requires a blend of experience and skills of both the cloud platform and database technologies. Our team of experts are pros in understanding the challenges and opportunities provided by running databases on Amazon Web Services.
It's not enough being a great DBA, you need an in depth understanding on how to get the best from the platform and the wide range of capabilities including RDS, EC2, Redshift, DynamoDB and ElastiCache.
EC2 Managed Database Service: Gain the RDS "experience" using EC2 with an N4Stack Managed Service. 24×7 Monitoring, Patching, Backups, Performance Tuning and more.
AWS Database Migration: Use our experience to de-risk your migration to AWS.
AWS Database Health Check: Database not performing how it should? We have over 100 diagnostic checks.
Cloud Strategy: Let us guide you through the complexity and provide independent advice on the best strategy.
AWS Database Performance Tuning: Using our AWS expertise to get the best performance for your database.
AWS Database Architecture Design: A design service to architect your database deployment on AWS.
Do you like the simplicity of RDS and a DBaaS approach, but need a fully featured database on EC2? Let N4Stack take away the DBA management headache with a 24×7 Managed Service.
Production Support: A 24x7x365 DBA team looking after your database deployment.
Real Time Monitoring: Keeping an eye on your database health around the clock.
Request Fulfilment: Need a change making? Hand it over to an experienced DBA.
Backups: A best practice, fully managed database backup service.
Performance Tuning: Ensuring performance remains optimal.
Patch Management: Staying secure and up to date against known issues and vulnerabilities.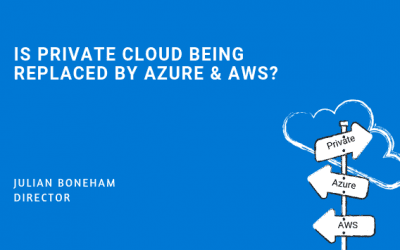 I work for a Managed Services Provider (MSP). We own a UK-centric network, multiple datacentres and have many teams of highly skilled technical staff who manage customer systems which are hosted on our infrastructure. We have over 1000 customers and it's...
Talk to an Expert
We're here to bounce off, to challenge, to create and most importantly to help. All our customer relationships have started with a conversation, so if you have questions, challenges or just need a helpful pointer in the right direction then please get in touch.